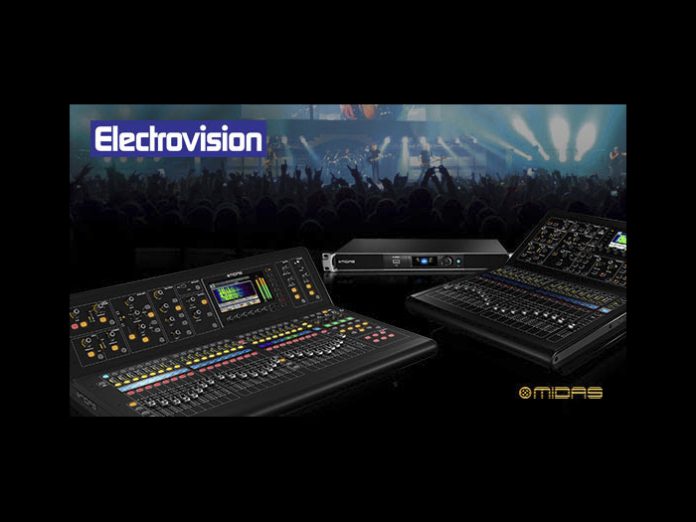 Midas has appointed Electrovision as a new UK dealer of its M Series after a flood in popularity among audio professionals in the UK.
Based in Merseyside, Electrovision has a long-standing relationship with Midas' parent company Music. The company also stocks products from Turbosound, TC Electronic, TC Helicon, Behringer and Bugera.
"Midas' expertise in making affordable, rock-solid and reliable consoles is unrivalled, so having the M Series is very important to us and will allow our customers to enjoy the ultimate mixing console experience," commented Kevin Roche of Electrovision.
The M32, M32R and M32C digital consoles, as well as the DL16 and DL32 digital stage boxes are now available from Electrovision.