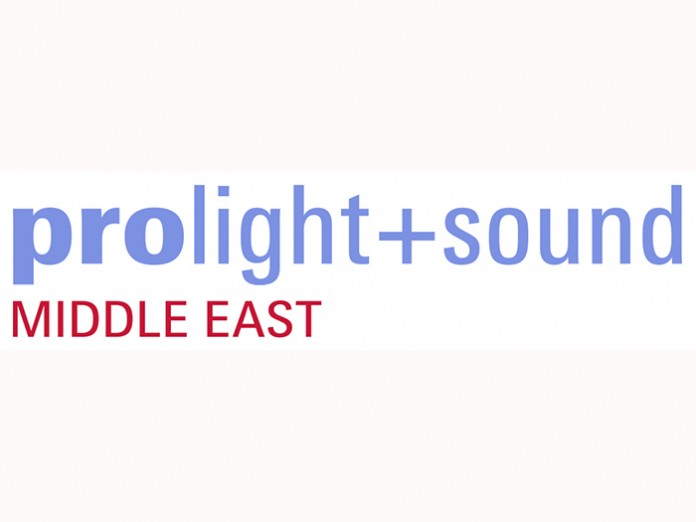 Messe Frankfurt, one of the world's leading trade fair and conventions organisers, has announced the launch of Prolight + Sound Middle East, the region's exclusive international trade and networking event dedicated to technological services for the entertainment, events, creation and media industries.
The inaugural edition of Prolight + Sound Middle East 2016, will run from October 31 to November 2 at the Dubai International Convention and Exhibition Centre.
"As an addition to the successful international Prolight + Sound brand, the trade show will provide a platform that mirrors this impressive growth trend," explained Stephan Kurzawski, Senior Vice President, Messe Frankfurt Exhibition GmbH.
"With the region becoming a major destination for high profile events, and set to host large-scale international gatherings such as the Dubai Expo 2020 and the FIFA World Cup 2022, demand for leading-edge technology and high-quality sound and light products is on the increase from event organisers, retail chains and venue operators," added Ahmed Pauwels, CEO of Messe Frankfurt Middle East.
"We have brought Prolight + Sound to Dubai in order to bring leading international suppliers in touch with a wide range of prospective clients from across the region."
The booming entertainment and hospitality sectors, large-scale retail developments and the buzzing events circuit in the region with its headquarters in Dubai, is further driving demand for the latest audio-visual solutions and technology to power their stages and events.
The region, with its multicultural population, is also a major destination for a large number of international artists and performers, as well as cultural troupes and myriad international sporting events, all of which increase demand for high quality sound and light solution providers as well as equipment renters and operators.
It's estimated that the Middle East and African audiovisual market is among the fastest growing worldwide; according to InfoComm International, the regional AV market was valued at US$2.79 billion in 2012, and is expected be worth US$4.63 billion by 2016, growing at a compound annual growth rate of 13 per cent.
According to InfoComm, the UAE's AV market alone is projected to grow from US$700 million in 2012 to US$1.24 billion in 2016, making it the fastest-growing in the region.