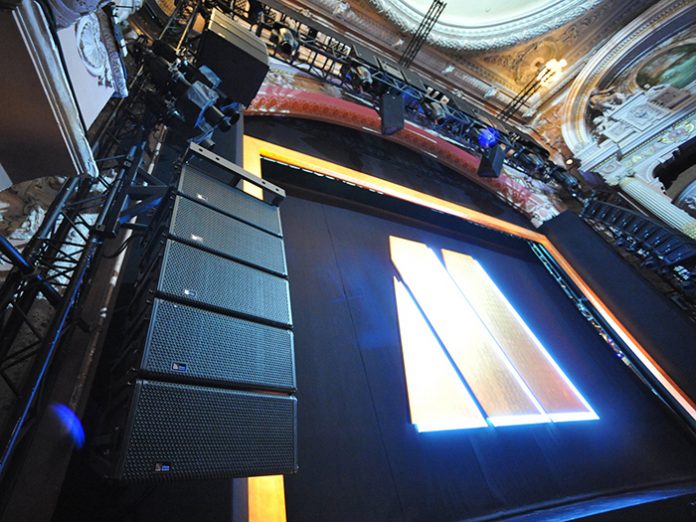 Meyer Sound LEO Family reinforcement systems have been laying down a sonic foundation for Andrew Lloyd Webber's West End musicals School of Rock and Motown: The Musical. Both systems were provided by London-based Autograph Sound with logistical coordination by Scott Arnold.
The sound design for School Of Rock was by Mick Potter, based on the system template he created in 2015 for the still-running Broadway production. Both systems are anchored by main left and right hangs each comprising 10 LYON-W wide coverage line array loudspeakers.
"The linearity and complete lack of colouration of LYON is critical to delivering the dynamic range of this show, from quiet dialogue to full-on rock and roll," commented Potter.
The Broadway and West End designs feature a centre horizontal array of small MINA line array loudspeakers, with an arc of 11 speakers suspended over the stage in London.
For the London production of Motown: The Musical, sound designer Peter Hylenski upgraded his Meyer Sound system to 14-per-side LEOPARD line array loudspeakers with deep bass solidified by a half dozen 900-LFC low-frequency control elements. The full system complement also includes 12 UPM-1P, 14 UPM-2P, eight UPM-1, 10 UPJunior, four UPQ-1P, and eight MM-4 loudspeakers along with two M1D-Sub and two 700-HP subwoofers.
Motown: The Musical opened on 4th March 2016 at the Shaftesbury Theatre, and School of Rock on 14th November 2016 at the New London Theatre.