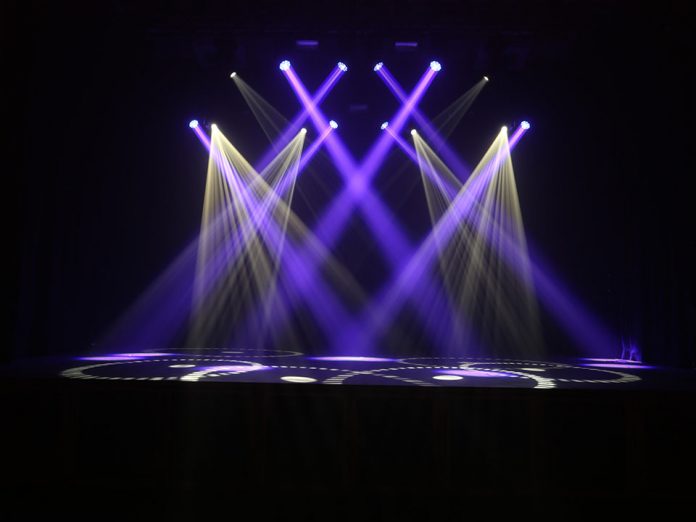 Since opening its doors to the public in 2011, the 700-capacity Gebouw-T concert venue in Bergen Op Zoom, Netherlands, has been a staple for up-and-coming acts on the Benelux touring circuit. Locally, Gebouw-T also has an important place within the region as a vocational educational centre, with students from the local Zoomvliet technical college responsible for the lighting productions of live gigs.
To give students and concertgoers alike the best possible experience in live production, the venue recently decided to replace its out-dated moving heads. To this end, local install and rental specialists Relight Group B.V. were brought on board to upgrade the lighting rig. Relight did this in stunning fashion by installing a collection of Chauvet Professional Maverick MK2 Spot and Maverick MK2 Wash LED fixtures.
"Given recent advances in professional LED lighting technology, the joint initiative between the venue and the school presented an excellent opportunity for the students to learn how to operate and use state-of-the-art fixtures," commented Martijn Satter of Relight Group. "The Maverick MK2 Wash and Spot fixtures provide an effective solution by delivering excellent performance with all the benefits of DMX, sACN, Art-Net, and W-DMX control, all at an affordable price."
Satter and his team installed six Maverick MK2 Spot and eight MK2 Wash fixtures on the venue's mid-stage truss. Students control these fixtures through the venue's FOH console.
Thanks to the wide range of features in the Maverick units, students are able to create a wide variety of different looks. For example, the two 6-position rotating slot and lock gobo wheels, CMY colour mixing, and 13º – 37º zoom range of the Maverick MK2 Spot make it easy for students to go from concentrated spot lighting to energetic bursts across the entire stage.
The Maverick MK2 Wash fixtures were specified by Satter to create a counterpoint to the Spot fixtures by giving students the ability to douse the stage with evenly covered wash lighting for superb atmospherics and eye candy. Powered by 12 40W Osram RGBW LEDs, the fixtures create a powerful visual experience that ultimately serves to give the impression of a much larger venue.
"The combination of the Maverick Spot and Wash fixtures provides the students with the perfect package to create exciting and dynamic visuals," continued Satter. "Despite the impressive output of the fixtures, the LED light sources are energy efficient and keep power draw for the venue to an absolute minimum."
Relight Group's recent installation of Maverick fixtures has strengthened Gebouw-T's reputation as one of Holland's best small venues. What's more, Holland's next generation of lighting technicians and designers now have the best possible tools at their disposal for learning their craft.