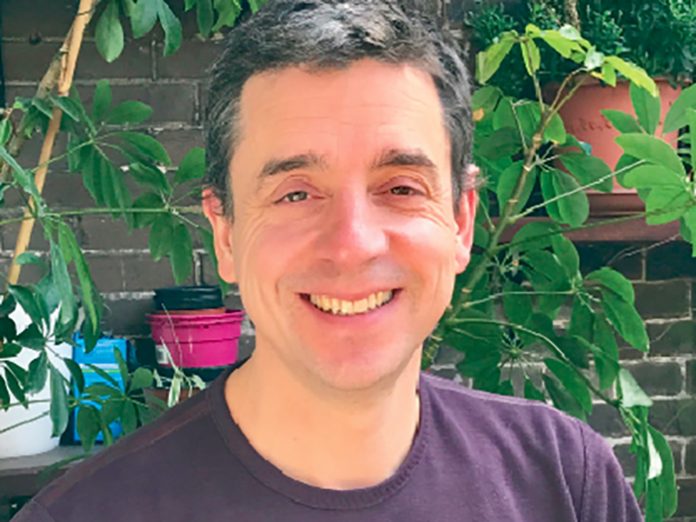 Yourself and your business partner Bart Maes began in the arts world. How did you translate this background into creating art for the live events sector? Was it a drastic shift?
"After I graduated from art college I started working in theatre, painting scenery and making props in the UK. I took 6 months out to travel, met a Dutch girl in Mexico and decided to try my luck in The Netherlands. I was 23 and found work making and building scenery as a freelancer and worked in many different fields. I was able to experiment and grow my design and technical skills working for a decade in the nightclub Roxy in Amsterdam, changing the scenery almost every week, with a decent budget and an inspired crew.
"Bart travelled a similar path, and was also working in theatre, building sets in Amsterdam having completed an art degree. We met in Amsterdam through various freelance projects in which we were both involved. When I was offered the opportunity to design and build the scenery for the Lowlands Festival in 1998, I approached Bart with the idea that we could start a company together and take on larger and more ambitious projects, and Airworks was born."
Lowlands was a key relationship in the company's early days. Can you discuss this and any other key partnerships you have had along the way?
"Lowlands remained a major client in the early years, coming back each year wanting new ideas and giving us new challenges. Through Mojo, we were introduced to the production company Sightline and Franco Dragone, and were invited to produce a huge figure for the opening of the Euro 2000 in Belgium. This was our first large scale stadium show, and was a great experience.
"We also developed a great relationship with ID&T and have been involved with many of their large shows festivals both in The NL and internationally. In 2012, we made the chimneys for the London Olympics and developed a great working relationship with many more companies and key players on the international scene. As we have moved more into live music, we have developed relationships with stage designers, in particular Es Devlin has been an important relationship, as has our connection with TAIT. Over the last few years we have been involved with Insomniac and their huge dance event EDC, developing a great partnership with them and Jake Berry."
What milestone events you have been involved in and how did they influence Airworks?
"The first inflatable we made for Roxy, a 9m inflatable baby with translucent skin, really set the ball in motion in terms of inflatables as a creative path.  Lowlands from 1998 onwards then moved us up to large-scale outdoor events. Euro 2000 pushed our technical limits and gave us a taste of a world live event, before London  2012 Olympics really put us out in the world market, with direct contact with large US artists and production companies. The MTV Awards then moved us deeper into the US live music market and EDC proved that huge dance music stages can tour on a reasonable budget, and inspired us to up our game both artistically and technically."
What is the company's ethos and where does this come from?
"We are above all an artistic company committed to creating fantastic and amazing large-scale props. The fact that we use inflatables in our creations is not important for the final result. Our sculptures have to have the look and feel of the objects that they are representing. The last thing that anyone should recognise is the fact they are inflatables. With our attention to detail we sometimes get carried away, but it's the small things that make up whole. This ethos comes from our background in the art world and have never been profit-driven. Our inspiration is the magic of art and theatre rather than mass production or profit margins."
What projects do you have coming up that you are particularly excited about?
"We are currently making a large piece for an e-sports event. I find the rich visuals in this new media particularly interesting and inspiring."
When you aren't hard at work, where would we find you?
"I'm a family man, so if I'm not at work, I'm usually hanging out with them!"