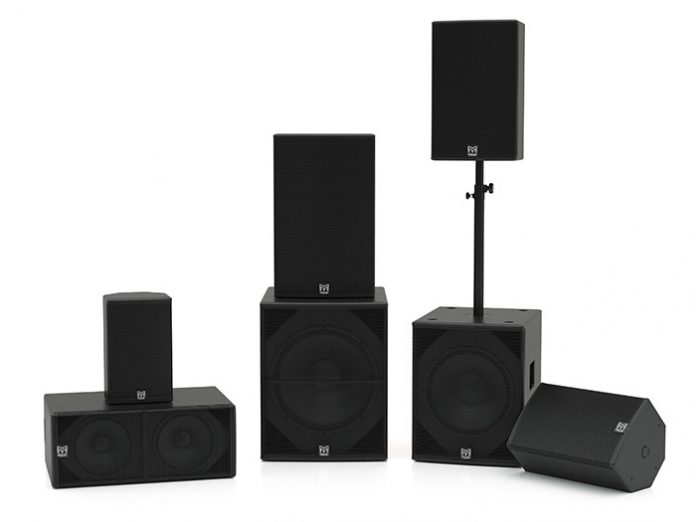 Martin Audio will take its new BlacklineX passive series to ISE 2017 in Amsterdam. It forms not only the main focus of the static stand display but is also a central cog in the now familiar demo room experience.
The manufacturer will host hour-long product showcases daily in the E104 Audio Demo Room, close to Hall 10, running at 11am, 1pm, 2pm and 5pm between 7-9 February, and 11am and 1pm on the 10th.
Originally announced back in October last year, BlacklineX represents a reinvention of the original multi-purpose Blackline Series launched in 1999, comprising four two-way systems – from the ultra-compact X8 to the powerful X15 – and three subwoofers, including an unobtrusive slimline model.
Lining up alongside in the Demo Room will be O-Line, CDD Series and CDD-LIVE.