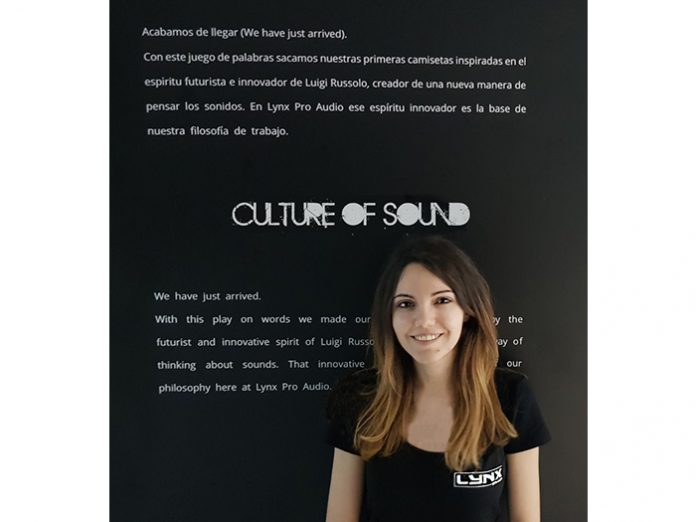 Lynx Pro Audio has announced its latest expansion with the appointment of a Media Marketing Professional.
Cristina Cerdeira is a Media Marketing Professional who is ready to give it her all on this new project. "I know that being here is a challenge, a place to test everything I have learned and, ofcourse grow the company. I look forward to working with the Lynx team as well as all the distributors around the world", she commented.
Cerdeira is a Journalism Graduate from the University of Valencia, with training in Digital Marketing from the University of Alicante. She posses multiple professional design skills and comes with a positive mindset, full of energy and ideas: "I'm very excited about joining Lynx Pro Audio and am grateful for this opportunity to further develop my skills".
Ben Sinclair, Lynx Pro Audio Sales Director commented: "We are delighted to have Cristina as part of the team. We have been searching for someone with her qualities and experience for a long time and are sure she is going to add a lot of value not only internally to the company but also as support to all our sales network worldwide."
Mastering Spanish, English and improving her Japanese, Cerdeira is passionate about communication, the online world and languages: "I regard myself as dynamic, full of curiosity and a desire to learn new things on a daily basis. I want to help develop Lynx Pro Audio and see the brand grow in the Pro Audio Sector. I know this will be both a personal challenge as well as important professional experience".
With Cerdeira's appointment, Lynx Pro Audio gets a new team member and opens up the doors to new challenges and goals without losing sight of our company's aim: to design the most advanced and technologically innovative sound available anywhere in the world.