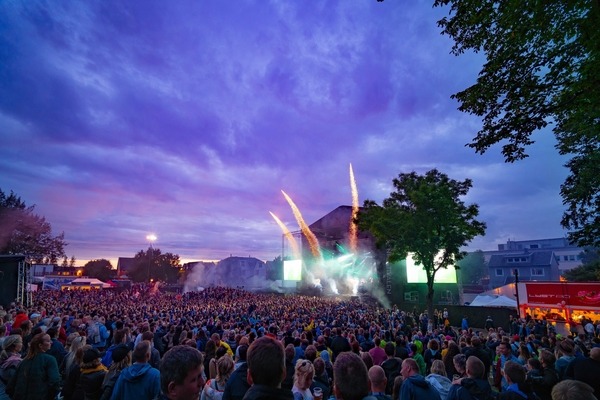 Established in 1991, Norwegian event production company, Lydteamet serves a large area of North Norway by utilising the Alcons Audio LR18 compact mid-size line-array.
Located just inside the Arctic Circle, Bodø stages a number of cultural festivals, as well as shows by international, national and local artists. Lydteamet also works on events throughout the North Norway region and so needed a high quality sound reinforcement system that would reproduce a wide range of musical styles with equal excellence and be suitable for small, medium or large events.
"We have been a longtime user of other loudspeaker brands and Alcons Audio systems were new to us," said Lydteamet Production Manager Holger Hansen. "We took a long time looking into various systems; the compact size of the Alcons Audio LR18, the rigging arrangement and its fantastic output made it an easy choice."
Supplied by Alcons Audio's Norwegian dealer, Lydproduksjon, Lydteamet invested in 36 Alcons Audio LR18, 24 BF362 high-output subwoofers and 18 Sentinel10 amplified loudspeaker controllers, which can be deployed as a large system, 2 mid-sized or 3 smaller systems.
"It's very easy to rig and the weight is very low, making it easy to transport and able to be flown in many venues. Its directivity is very controllable and it sounds great!" added Hansen.
The system has been in constant use, recently being used on a performance by Sting in the Bodø Nordlandshallen and at the town's Parkenfestivalen outdoor festival (featuring Franz Ferdinand, First Aid Kit and many others), as well as on the Lamholmen festival in Svolvær and the opening ceremony of the Northern Norway Arts Festival.
"We have had a lot of great comments about the system," concluded Hansen. "One was that it's the second best line array module available, there is only one better and that's the Alcons LR28!"
www.lydteamet.no / www.alconsaudio.com