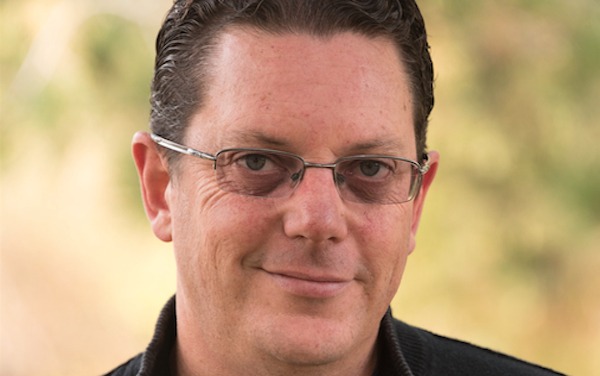 What first interested you in the live events industry?
"I was lucky to grow up around a vibrant underground music scene, while having the opportunity to see mainstream concerts. A great live show is a unique, powerful event regardless of its stature. The excitement of going to a big concert and the promise of a larger than life experience made those events unforgettable. However, I couldn't help but notice that, unlike the clubs, some people were getting really good sound while many were getting the short end of the stick. My seats at big concerts were invariably in the not-so-good zone. Eventually it occurred to me to try and be a part of the solution instead of complaining from the cheap seats."
What have been some of the highlights over your 20 year career?
"From San Francisco to Serbia, Singapore to Pensacola and Montreux, I have had the privilege of making friends and working with them to help deliver the experience that the audience deserves. Sounds like a good plan for the next 20 years. In terms of events, being involved with the Sziget festival (Budapest) in the years where it grew from about 8 subs per side to 60 was incredible. Great people and a great event. There is also a Nine Inch Nails set and a Tool set that I will remember forever."
How have you found your first year with CODA Audio USA?
"It's been an intense learning experience. CODA is part of the next generation of audio manufacturers and that youthful enthusiasm has given them the energy to take some of the major shortcomings that loudspeakers have always had and go back to the drawing board. Among other advances, CODA has reimagined compression drivers and done away with dome diaphragms. They invented coupler technology and have cracked to code for using sensor control to greatly reduce LF distortion. All of their efforts have left a newcomer like myself scrambling to catch up. A year ago, I thought that all of the innovations coming down the pipe would be software, different types of beam control, materials and other coverage manipulation algorithms. What CODA has done is say, "let's find the energy and commitment to go back and correct some things from the start so that what we do going forward from there is the most productive." Getting things right from the beginning makes the path toward improvement in software and control much clearer. I am reinvigorated by this challenge and looking forward to the future."
It's still early days for CODA Audio USA but what developments can we expect to see over the next few years?
"We are working to establish CODA Audio as a leader in sound system innovation here in the US market. It's a tall task that we will tackle by engaging with those who are looking for an advantage and fresh approach. We take audio very seriously but we also take great joy in it as well. Spreading the message that different can be better is what we are after and we want to do that by working directly with those who share this spirit. We will be expanding facilities and staff over the next year as well doing demos and events where we can meet and talk to people directly and show them to what CODA has to offer. The US market is a very tough one but the professionals that make it what it is know that paying attention to new developments is key to pushing the boundaries of what's possible. CODA has a lot of new developments to share and we'll be creating as many demo, listening and event opportunities as possible to give the market access."
When you're not thinking about audio, what would TPi readers find you doing?
"I'd like to say playing guitar but the dust on them begs to differ. Generally, if I am actually not thinking about audio, you might find me in a forest by a river with my family. If the weather isn't so good just give me a retro low-tech pinball machine to beat up for a bit and I'll be happy. The mix of mechanics, physics, electronics and humans working together to be successful reminds me of something… Oh yeah, there's nothing like going to a good club gig!"