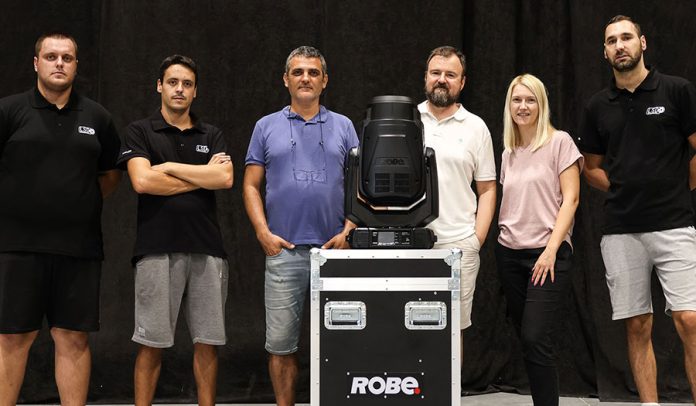 Belgrade-based company Light and Sound Design D.O.O. (LSD) has become Robe's new exclusive distributor for Serbia and Kosovo and will also be a project partner for business in the neighbouring Balkan countries of Bosnia & Herzegovina and Montenegro.
Led by Milan Scepanovic and team, LSD's proactive strategy for introducing premium brands and technology was one of the many aspects that united LSD and Robe in business and spirit.
Michel Arnz, Robe Key Account Manager, commented: "We are delighted to have LSD onboard! The first time I met Milan and saw the set-up, I realised that this was a match for us. The attitude, energy, level of commitment, professionalism and zest for innovation are very evident, and I look forward to a long and positive working relationship."
Light and Sound Design's set-up includes a purpose-built 4,000 sq m four-storey premises in central Belgrade in which LSD has two large showroom areas designed to demonstrate products.
"All these things are important to be a successful distributor," noted Arnz. "LSD has a dynamic team with plenty of experience and passion for the industry and they will market our products accordingly. We are certain that Robe is in the right hands here!"
LSD placed a first order of Robe stock which will also be on display in their showrooms.