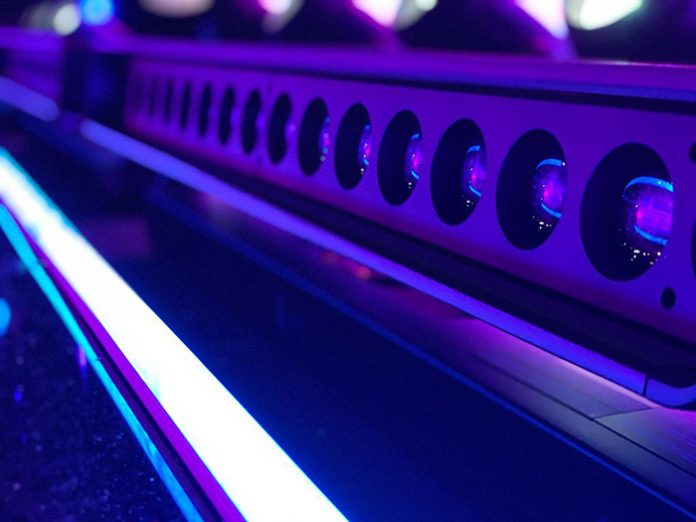 Limelite Lighting has become one of the first rental houses to take stock of Claypaky's new Tambora batten. 
Matthew Mountier, Director at Limelite Lighting commented: "We have recently purchased the new Claypaky Tambora Batten to replace our outgoing LED battens. As a dry hire and production supplier for TV, events and theatre, we needed a product that was adaptable for a range of applications and that offered creative possibilities."
He added: "We knew we wanted an LED batten that had dynamic pixel mapping and motorised movement. Having extensively researched various batten products by comparing the specs, costs, and availability, we decided the Claypaky Tambora Batten was the most attractive option for us. So far we are delighted with our decision, and we are already receiving positive feedback from lighting designers and technicians."
Limelite Lighting have already supplied the fixtures for a number of projects, where it have received great feedback.
Gus Domingues, an international Lighting Director from LA and the first Limelite Lighting client to use the fixture on set, commented: "I was pleasantly surprised to receive the Tambora Battens from Limelite. I was extremely impressed with the output levels and pixel mapping options. From now on they will be my go-to unit for linear visual effects, while maintaining a powerful wash ability."
The fixtures were supplied to Limelite Lighting by Claypaky's UK exclusive distributor, A.C. Entertainment Technologies (AC-ET).
Ben Steppenbeck, AC-ET's Northern Lighting Sales Manager commented: "We always love bringing some of the industry's latest technologies to our friends at Limelite Lighting and are pleased to hear Claypaky Tambora is already delivering such great results for them and their clients."
Mountier concluded: "We have worked with the team at AC-ET for a number of years and they are one of our trusted suppliers. The quality of service and products received are always of very high standards. We are also really impressed with the delivery time of these fixtures, considering the ongoing delays our industry is facing."