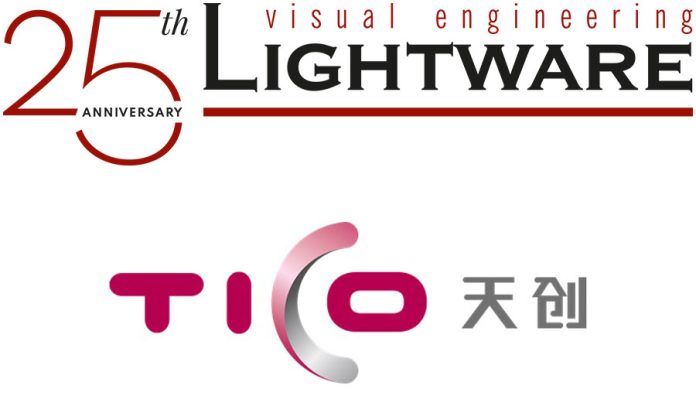 Lightware Visual Engineering has entered a partnership with Tico ZhiSheng Information Technology to further accelerate the company's expanding business operations in China.
Tico ZhiSheng was established in 1994 and has grown since as a product supplier and service provider of audio and video product system solutions.
It has developed five national sales and service centres, with headquarters in Beijing and Foshan, branches in Shanghai and Guangzhou, and a joint branch and technology exchange centre in Chengdu.
"We are pleased to become a partner of Lightware in the Chinese market, responsible for the sales and promotion of Lightware's complete solutions," commented Tico ZhiSheng general manager, Wang Yu Lin. "Our collaboration with Lightware fully reflects our strong alignment with the vision of delivering the best audiovisual experience to industry users. With our product lineup being further enhanced, we will bring more creative audiovisual solutions to the market and customers."
"We are excited to be partnering with the team at Tico ZhiSheng as we look to accelerate our expansion into the Chinese market," explained Sam Ng, Regional Director for Greater China at Lightware Visual Engineering. "The company has built an enviable reputation in the AV industry over nearly three decades of operation, and we look forward to leaning into its expertise, knowledge, and excellence to further our ambitious program in the country."