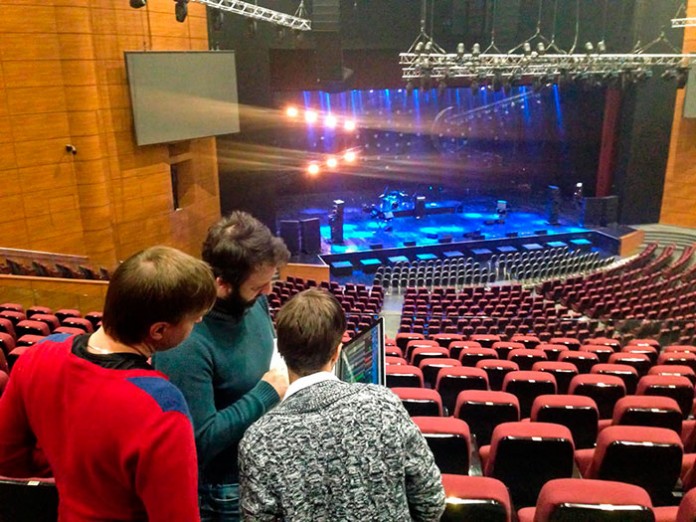 Renowned sound engineer, Robert Biom, specified a dLive digital mixing as the FOH console for a national tour by popular Russian pop artist, Leonid Agutin.
As Agutin's long standing sound engineer, Robert Biom has previously used Allen & Heath's iLive system but has taken the new dLive system on the latest venture, which is visiting 25 cities and towns across Russia throughout February, March and April.
The system comprises an S7000 Control Surface with DM64 MixRack at FOH, with an iLive-T80 Control Surface and iDR-32 MixRack as the monitor system.
Briom said: "After more than 20 gigs with dLive I can say that this system has an amazing sound and limitless functionality. I believe that in every respect, from sound to appearance, it is equal to the best modern touring digital mixing systems but unlike most of them, dLive is also reasonably priced. The new system has inherited all the best attributes from iLive and acquired many new exciting features. I especially like dLive's new preamps and compressors, and I noticed that its FX are bright and distinct. I'm glad that, as always, Allen & Heath's developers don't impose on the user their vision of how mixing process should be arranged, dLive is intuitive and clear, and allows everyone to arrange their work to meet their own needs."