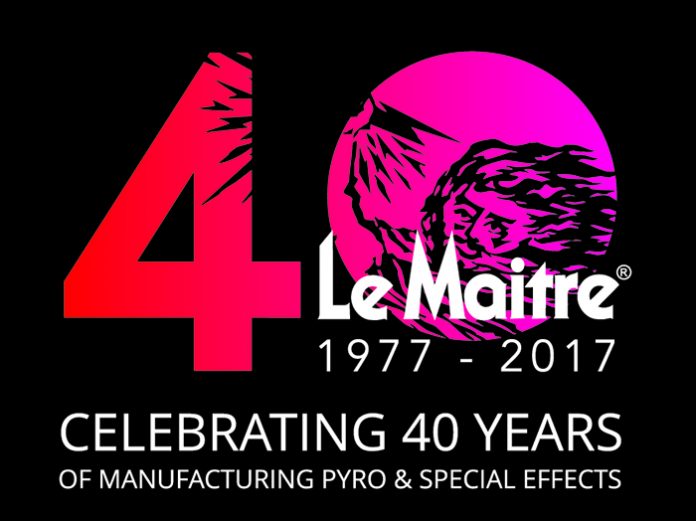 This year Le Maitre is celebrating its 40th anniversary. Since it was established in 1977 by Rick Wilson and Harold Berlinski, and joined three years later by Karen Cornacchia, the company has grown from it's roots in mirror balls and the Pea Souper dry ice machine.
Following developments in the PyroFlash range and its two-way controller, the company quickly grew and in 1980 the pyrotechnics factory in Peterborough was officially opened.
PyroFlash was joined by the ProStage II range, and more recently the Virtually Smokeless products, with everything having always been manufactured in the UK.
"We're delighted to be celebrating our 40th year in business and we have some exciting developments with large scale pyrotechnics later this year," said Wilson. "To simplify things for users we added smart controls to our most popular smoke and haze machines, enabling the user to set-up, control and diagnose errors quickly and easily from their mobile phone or tablet."
Le Maitre Events, spearheaded by Karen Cornacchia, continues to design, supply and fire pyro and effects for numerous events, including TV and film productions.
"We have an established international distributor network, an outstanding presence in the European market, and we have a strong team of dedicated staff, many of whom have been with us for over 25 years," commented Cornacchia. "The American market continues to expand through Le Maitre USA, and we are just starting to manufacture products in a new site in Missouri. We are all looking forward to many more exciting times ahead."