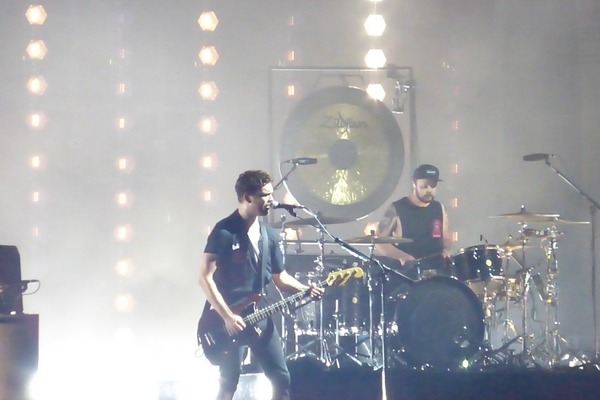 Having worked with Adele and David Gilmour, Britannia Row System Technician, Johnny Keirle turned his skills to supporting Royal Blood with a with an L-Acoustics K1 system, during their Alexandra Palace performance.
"Well this room has a reputation but it's more than just dealing with the acoustic shortcomings of a Victorian glass box. What we have to do is keep the sound of the system consistent from show to show, so Phil Jones Front of House has a firm platform for the band."
Since the band kicked off the current European leg of the tour in late October 2017, they have skittered breathlessly through 12 gigs on the continent including 2 festivals and another 11 British venues, in the space of 30 days.
"Yes, the Palace is a big old room," continued Keirle, "That's why you need K1; for the throw. But I keep that energy focused on the first half of the room and then halfway down I have delays of K2 which I use principally for getting the hi-mid and H/F to the back."
A 2-piece band comprising bass guitar and drums has, whatever the skilled wizardry of guitarist Mike Kerr, a determined depth to their sound. "With long lines of K1 above there's already plenty of L/F in the air. To balance that to the floor I put a long sub-array of KS28s across the front of stage.
"Eventually resolved at 35 metres across, it allowed me to model for very precise even coverage with more impact concentrated across the whole of the audience area without exciting the walls. Phil who has mixed their sound forever said he was really pleased after the first show."