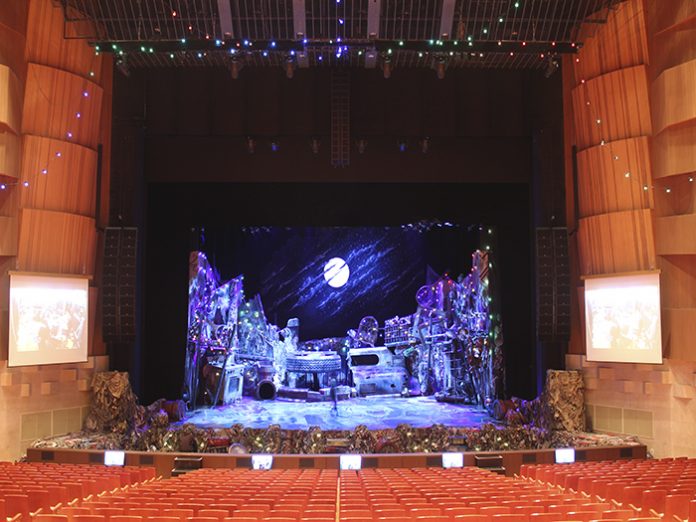 Andrew Lloyd Webber's Cats is one of the world's longest running musicals. Enjoying success in Asia since 2007, the performance has toured South Korea since July 2017; with specialist rental company Eco & Biz supplying the show's audio requirements for the duration of the run, which centred around an L‑Acoustics Kara/Kiva II system.
Eco & Biz's Kim Ki-young, sound designer since 1992, has a long association with Cats in Asia, starting as manager of the sound team for Cats Korea Big Top Tour in 2003. For the current tour, which is produced by Seol & Company of Korea and Really Useful Company (RUC) – the Australian arm of Andrew Lloyd Webber's UK-based Really Useful Group (RUG) -Ki-young was given free rein on the audio design.
By using L-Acoustics 3D acoustical simulation programme Soundvision to provide a predictable simulation for each venue, Ki-young was confident he could change the setup of the system to adapt to the varying room sizes on the tour. Additionally, by using the Array Morphing tool in LA Network Manager he knew that, within minutes, he could easily achieve a consistent tonal balance from show to show.
"From the first time we used L-Acoustics, the music director was delighted with the results we achieved, both in terms of SPL and clarity of reproduction, and we have used L‑Acoustics on Cats in Asia ever since," said Ki-young. "In fact, changing to L‑Acoustics played a big role in solving problems that we had experienced before. For example, because there's never enough time for set-up, the ability to pre-plan each venue with Soundvision is a big help to me, as is being able to ground stack arrays in venues where we can't hang speakers because of various restrictions within their structure."
Kim has kept the design of Cats as simple as possible, with arrays positioned left and right of the stage, a centre cluster, front fills and subs, with the addition of stage foldback, effects and surround speakers.
"The original design for Cats in Korea used Kara for FOH L/R, but we also substitute hangs of 12 K2, depending on the size or structure of the venue," Ki-young explained. "We deploy 14 Kara for the centre cluster, and match them with 4 ground stacked SB28 subs. This combination means that we have been able to provide consistent coverage for every venue on the tour. The system has shown its true abilities. I am very happy with the results and so are our clients."