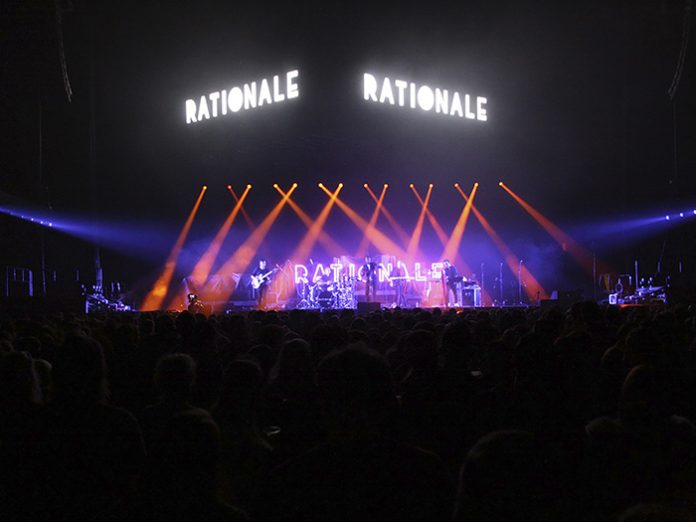 Accompanying Bastille on their Wild, Wild World Tour are K1 and K2 loudspeaker systems from L-Acoustics, supplied by SSE Audio.
"My first production tour was completed on V-DOSC and dV-DOSC," commented FOH Engineer Paul Cooper. "The K1 system was a wonderful step forward and, with the addition of K2's, we have a fully scalable rig for any occasion."
On the tour, K2's are used for under hangs, with K1's on the main and side hangs. K1-SB subs are flown behind and KS28 subs positioned on floor, all powered by LAX12 amplifiers.
"We're using this combination partly because it's the newest L-Acoustics system, but also because the fidelity of the K2 is incredible and K1 has all the benefits that you need for doing arena-sized rooms," said SSE's Dan Bennett.
Solotech have provided the package for the USA leg of the tour, including the same equipment as the previous European dates.