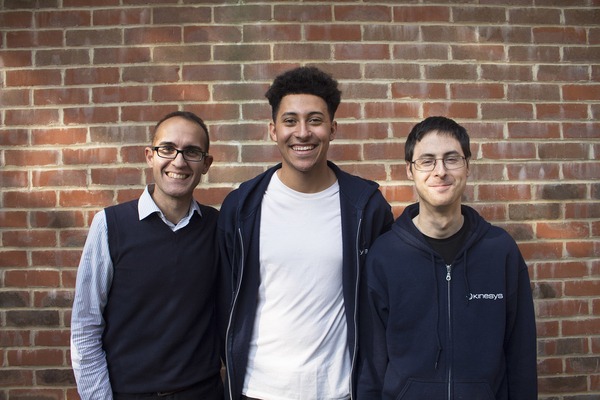 Automation and motion control specialist and manufacturer Kinesys announces 3 new appointments, boosting the company's HQ in Hampton, Middlesex, UK.
Kinesys co-founder and MD Dave Weatherhead commented: "It's been a strong year and we're pleased to welcome our three new staff. Their skills and personalities are a perfect complement to the current team as we prepare for a new and exciting phase in Kinesys' development".
Charlie Felicien joins as Digital Marketing & Communications Assistant and will work closely with MD Dave Weatherhead and David Bond, who heads up Kinesys USA to develop global brand strategies for the entertainment automation manufacturer.
Alessandro Manicone is appointed as Software Application Engineer, and his core duties will include coding, and he will also be assisting with some general software support.
While Matthew Daglish will become a Workshop Technician, where his key role will be product assembly and testing. All Kinesys equipment is manufactured in the UK, so Daglish will test onsite.
The Kinesys USA team has also recently increased, reflecting healthy interest in the art of automation and motion control, which is becoming an increasingly popular additional visual dimension for shows and events.