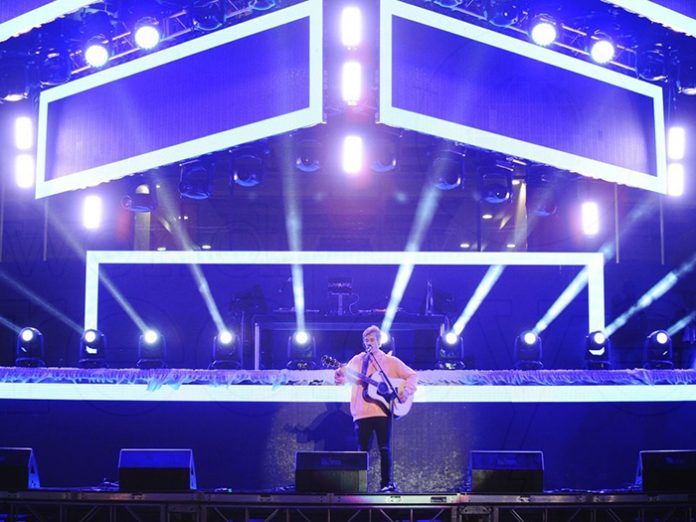 Justin Bieber's exclusive New Year's Eve show at the Fontainebleau Hotel in Miami was produced by Everlast Productions with SGM Q-7 strobes as the main cannons of the stage lighting.
Tyler Frank spearheaded the overall design, incorporating the structure of previous years into the new stage.
"The Q-7's were the only fixtures that I could trust to fill in the void between the LED walls and to have a output bright enough to make it across the pool," commented Tyler. "The fixtures acted as bookends to the LED wall and really brought synergy between the lighting and video elements."
The Everlast Production crew were unaware of who the headliner was going to be until a few weeks beforehand, so the focus was on creating a large canvas that could support any act. Following the headline announcement, Bieber's Lighting Designer, Nick van Norstrand, was brought in to finalise the rig.