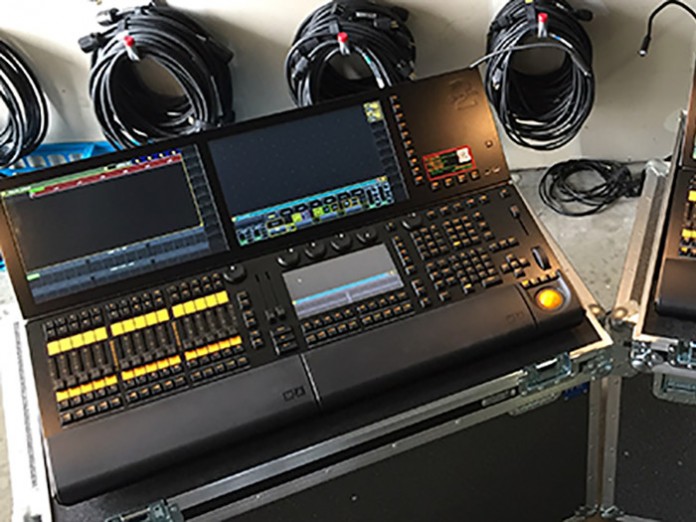 JR Lighting Design has added two grandMA2 light consoles to its production rental inventory. A.C.T Lighting is the exclusive distributor of MA Lighting products in North America.
Chicago-based JR Lighting Design offers equipment sales, production rentals, integration and systems design to the house of worship, architainment, regional production, national touring, theatrical, live music, museum and educational markets.
"We have sold MA Lighting products before, but we didn't have any in our production rental inventory," said President Jason Reberski. "grandMA2 consoles are clearly the market-leading choice. In fact we actually received requests to rent our consoles before we took delivery of them. They're in demand and they definitely won't be the last ones that we purchase.
Reberski believes the grandMA2 light hits "the sweet spot" that fulfils most customers' requirements for lighting and media control. "Power, price-point, and form-factor: It's perfect in all three," he said. "The grandMA2 light has incredible power, hits the price-point most people are looking for and fits easily in crowded FOH areas."
JR Lighting Design is an authorised A.C.T Lighting dealer selling their portfolio of products, including Clay Paky fixtures, MDG foggers and hazers, and Tourflex entertainment cabling.
"We've supported A.C.T's product line from a sales standpoint and are now supporting it from a production rental standpoint," Reberski said. "Ryan Hindinger and Heather Busch at A.C.T provide excellent service, and Esteban Caracciolo is an old friend who I was happy to work with on our acquisitions and training. It is always a great pleasure working with the A.C.T team!"
"Our grandMA2 light purchases mark the beginning of our expansion into the MA Lighting family. We're making a commitment to the brand and to A.C.T. Lighting with this purchase; one that will positively serve our customers as well." Reberski concluded.