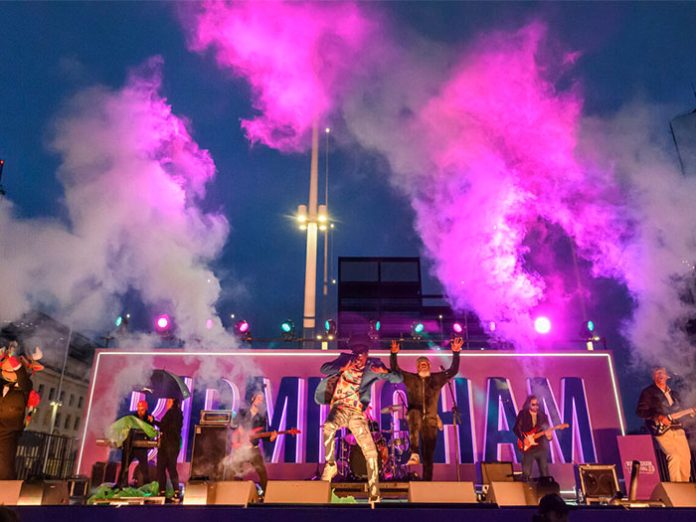 JA Productions (JAP) delivered all event, site and operations management on behalf of organiser Birmingham City Council for the Commonwealth Games.
Key consideration during both the planning and delivery phase was minimising the event's environmental impact. JAP set out a sustainability strategy for Birmingham 2023 that took its own plan and objectives, along with the findings post-Commonwealth Games into account.
Sustainability goals set for the event included a clear commitment and ownership from its leadership team, reducing the carbon footprint of the event's logistics, reducing the waste associated with event branding, reducing energy use and wastage across all operations, all suppliers required to evidence their commitment to sustainability and engagement with guests and visitors through education and sustainability-focused content.
Working with Richard Bate, vice president of IOSH and sustainability director for E Bike Grand Prix and Cube International, the company has published a Event Sustainability Report. John Adkins, JAP's managing director shares some of the key successes: "We effectively managed the event supply chain to minimise emissions wherever possible. In line with our well-developed sustainable procurement and environmental and sustainability policies. Supplier selection was based on meeting specific criteria with local suppliers prioritised. We encouraged our suppliers to use local staff wherever possible and engage with their own local supply chains. We also asked to complete post-event sustainability performance analysis. Given the busy nature of the event season we are still waiting for some of these, which we always expected," Adkins explained.
Substantial gains and successes from the overall plan included powering the event using 100% grid power and negating the need for generators; an initiative to use 100% recyclable branding materials; removal of all plastic bottles and cups from the event; entering into an agreement with local bars, cafes and restaurants to allow event attendees to use existing toilet facilities removing the need for any event toilets to be brought onto site and working with local cafes, restaurants and bars for the food and beverage offering rather than bringing in concessions.
With social sustainability a priority for JAP and its unwavering commitment to education, diversity and inclusion three students were invited to join the JAP event delivery team at Birmingham Festival 2023 to gain practical experience in a live event environment.
Richard Bate commented: "It is my experience that JAP are amongst the most proactive events delivery businesses in the events space. Whilst its focus is principally social sustainability, this does not detract from its commitments to ecology and the environment. The findings in this report demonstrate that JAP effectively translated its sustainability policies and objectives into achievable, realistic targets which they were delivered upon and in most cases exceeded during Birmingham Festival 2023."