With a vision to inspire and empower young women and girls to enter the world of professional audio and music production, SoundGirls.org provides support, career development, and tools to help those working in the field advance in their career. Co-Founder, Karrie Keyes discusses the group's origin, the COVID-19 pandemic and calls for change in the events sector.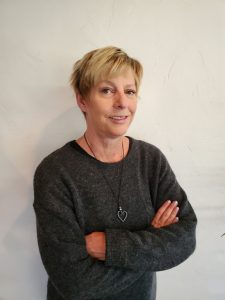 How did you get involved with live events?
During my teen years, I mainly hung out with two groups of guys as I found I related to them easier than girls. The commonality between the two different groups was music. One day, we visited a friend's rehearsal space, and I saw a soundboard for the first time and wondered if I could run it. Our friend, Ben, was older and in a band that got paying gigs; he laughed at me and told me girls couldn't run the soundboard. I wondered what other skills were needed to run it or if the only qualification needed was being a dude. I then started to wonder what other jobs there might be in the music industry and had only a vague sense of what roadies did or what it took to put on a live show. As it is with so many things in life, my path would instantly change over a simple decision. The decision was – what punk rock show to go to: Fear or Black Flag? My friends were going to Fear and I could get a ride, while Black Flag would mean a public bus that stopped running at 10 pm, leaving me stranded until the morning. Black Flag it was! One of their roadies came over and talked to me and I explained I wanted to learn what he did. We hung out after the show and he taught me one of the things he, as a sound engineer, had to do: wrap a mic cable. The next day, I found myself in Palo Alto with Black Flag and by the time we returned to Los Angeles, I knew that I wanted a career in sound.
How has SoundGirls.org evolved in recent years?
Michelle Sabolchick Pettinato and I started the organisation in 2013 after we were on a panel at AES billed as The Women of Live Sound. Afterwards, we were thinking after 20-plus years in the industry, there has to be more than five of us. So, we figured if we built a website, we could find more… and we did. Today, the organisation has over 8,000 members worldwide. It keeps growing, and through the years, we have been able to bring mentoring, workshops and training to people. We feature women in audio each month and now have over 110 in-depth interviews with both the ground-breakers and the next generation. We have created and built The EQL Directory – a database of women working in all aspects of audio – to make it as easy as possible to hire women. We have also been working to make sure women are not erased in the history books with two projects; The SoundGirls Living History Project, which can be view on YouTube, and editing SoundGirls in Wikipedia.
How has SoundGirls.org kept the community going during these trying times?
At the beginning of the COVID-19 pandemic, we started fundraisers to provide $100 gift cards to members in need and out of work. It was a successful campaign raising over $20,000 to provide aid, but the need was greater than expected and the fund was exhausted quickly. We have worked hard to bring information on COVID-19 to our members throughout. With in-person meetings no longer available, we have pivoted to Zoom webinars to explore topics like impostor syndrome, sexual harassment, managing money, and career development, which have been archived on our YouTube channel. We have also launched the SoundGirls Podcast, which airs each week and has been developed into a training ground, with the current hosts and producers training new hosts and producers to take over the reins for a year. It has been an exciting process, which we have all gained knowledge and experience from.
What steps would you like to see when live events return to improved diversity of touring crew and working conditions?
I am hopeful that we will see some real change in the hiring process to bring more women and underrepresented groups into the workplace. There are some great organisations working towards this such as Diversify The Stage, who we have partnered with, along with Roadies of Color United. The best way to do this is for people hiring to reach out to these organisations for names and resumés and interview these people. Every person in a position to hire should be a diverse crew. There are so many talented people who just never get the chance. People can reach out to SoundGirls, Diversify the Stage, and Roadies of Color for this. As for working conditions on the road, this is a serious issue that needs to be addressed as well as sustainability/greening in touring. I am not aware of organisations working for safer and fair workplaces. However, there are organisations working towards greener touring. The band I work for, Pearl Jam, has done a lot of work on this, as well as Jack Johnson. I know there are more and I would love to see an organisation put together detailed guides for all levels of touring.
What's on the horizon for SoundGirls.org?
We will be celebrating Women's History Month by featuring a 'groundbreaker' each day. We are working to curate a Spotify playlist for their initiative on International Women's Day of women and non-gender conforming producers and engineers, which may become a regular feature. We will continue with our 'Ask the Experts Webinars' and we hope to be back on the road with more diverse crews soon.
This article originally appeared in issue #259 of TPi, which you can read here.