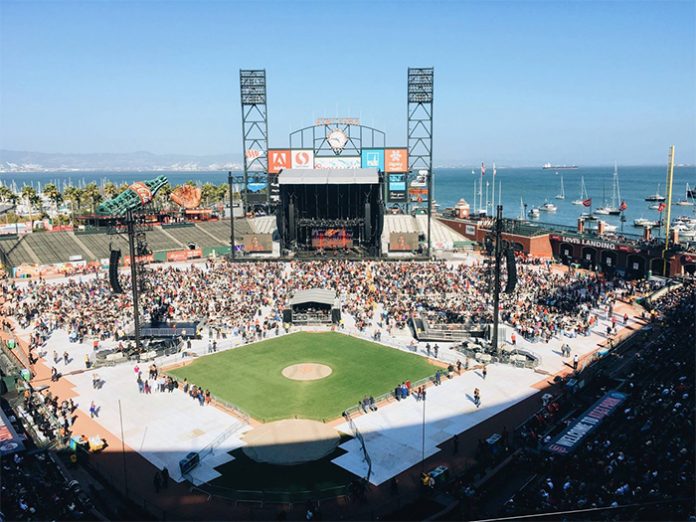 The AT&T Park stadium in San Francisco played host to a historic one-off concert on Sunday 4 September, with eps america providing infrastructure support.
Five iconic rock bands – Journey, Santana, Steve Miller Band, The Doobie Brothers, and Tower of Power – gathered to pay homage to the Day on the Green concert series, one of the first recurring festivals in the US that started in 1973.
The last event was held in 1992, one year after the death of its founder Bill Graham. Over the course of those years, each of the five bands had taken the stage to play at the festival, originally at Oakland Coliseum.
In an interview prior to the show at AT&T Park, Journey stated: "This concert is the ultimate homecoming show for us and we are blessed to perform with our Bay Area friends."
eps america provided Arena Panels, LD Panels and Matrax flooring, as well as GIGS stage barricade systems. Three eps america supervisors accompanied the material in order to oversee not only eps' flooring and barrier system installation, but the house Terraflor system install to assure a cohesive floor covering.
In a press release the company expressed its pride in being 'a part of such an historic show for the San Francisco area', thanking the team at promoter Live Nation.