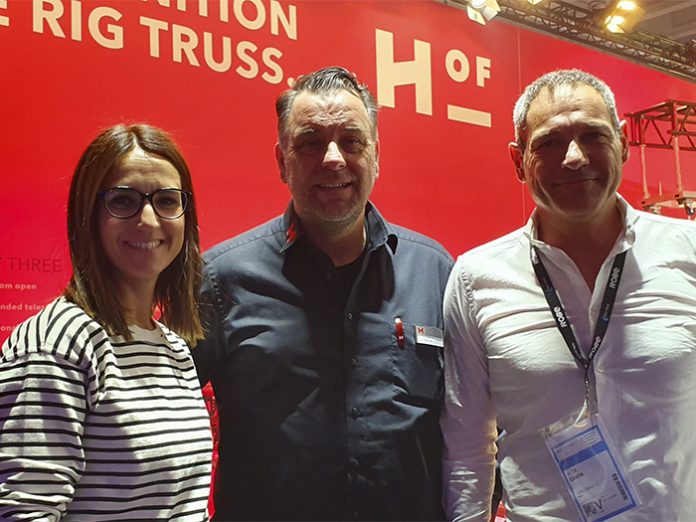 HOF has appointed Acson as a distribution partner in Spain. The cooperation will start with immediate effect.
Acson is a professional lighting and sound system distribution company that has been in the industry for more than 30 years.
Alex Costa, Managing Director at Acson, said: "Many of our customers are production companies that need brands and products that help them reduce set-up and dismantling times for their shows across Spain. We found HOF to be the perfect match to what we were looking for to be able to meet our customer's requirements."
Edwin Duivelaar, Export & Sales Manager at HOF, added: "Acson is a very respected company in Spain. They can push the HOF products in their wide range network in Spain. We are sure that the HOF products will give Acson a complement to their already wide product portfolio."
Acson will distribute the MLT pre rig truss range incl. the MLT TWO and the MLT THREE, the 200-2 Grid truss and CJS couplers and clamps.