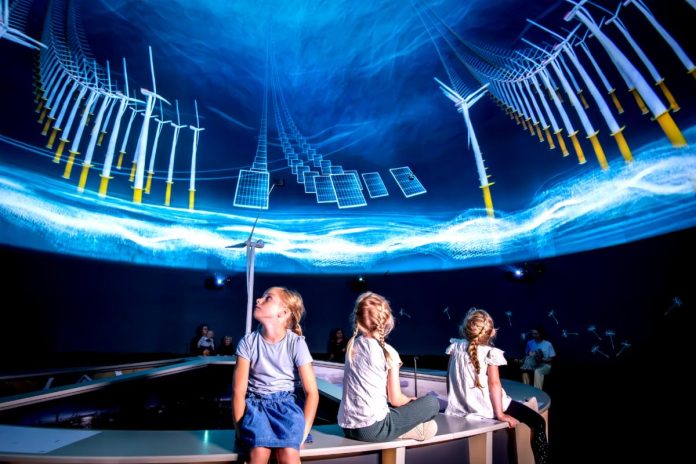 HIVE is celebrating the end of a busy summer. Over the past few months, HIVE's products, including its newly released BeeBlade series, have been deployed across a variety of exciting projects from music festivals to interactive experiences.
HIVE's media engines have powered visuals to accompany several big-name acts at festivals in several countries. This summer, electronic artist, Eric Prydz, took to the stage at Tomorrowland in Belgium, Sonar Festival in Spain and Coachella in the USA. His show, named HOLO, utilises high-resolution, high frame-rate 3D animation. HIVE products played a role in enabling the playback of these visuals, with four Player_2 media players responsible for silky-smooth playback across enormous screens. Two Player_2 units powered the main show machines, while the other two served as backups.
"HIVE solves a problem that has plagued the AV industry for the longest time," explained Punkette, Video Director for Eric Prydz. "HIVE enables perfect playback under immensely demanding conditions, without the need for huge, heavy media servers. It's a total game changer."
'Innovation, sustainability and dedication' – the philosophy of HIVE
Another headline electronic artist, duo Bicep, took to the stage at Reading and Leeds Festivals and Sonar in Barcelona this summer, as well as a performance on the West Holts Stage at Glastonbury Festival. Across all performances, Bicep relied on four BeeBox units to power visuals both on screens behind the artist and on two screens on either side of the stage. The production of the show was a collaboration between the production company, Zeal Live, and show designer Zak Norman, supported by video technician, Pesh. "HIVE has proved to be a flexible, portable and bulletproof control unit for our live shows," confirmed Norman. "By stripping away the complexity of a media server to its essential components, you are left with a product that is simple to use and easy to master – yet powerful enough to run some of the biggest shows out there."
Lighting professional, Otis Benjamin, has been using HIVE Player_1 provide visuals for British band Feeder's summer UK tour. "I needed a simple, no-nonsense system to complement my lighting show," explained Benjamin. "With HIVE I can run lighting and video simultaneously." Benjamin uses Player_1 to tie in Artnet visuals with a grandMA3 lite lighting console. "I like its plug-and-play approach, size and ease of use. It's always on and most of the time, I don't even need a preview monitor."
Hampstead Theatre also opted for HIVE Players to run a series of digital signage screens. Here, the venue benefits from reliable and high-quality playback via HIVE players across a series of screens in the café and bar area. As well as this, HIVE's media playback solutions have not only graced the festival and live music circuit but have also been included in a range of installed projects over the summer months.
"The projects HIVE has been involved in over the summer have amply demonstrated the versatility of our products," confirmed Calvert. "From powering visuals for huge electronic music acts to creating immersive installations, HIVE is being used by both large-scale productions as well as by everyday users, and this is something we're really proud of."