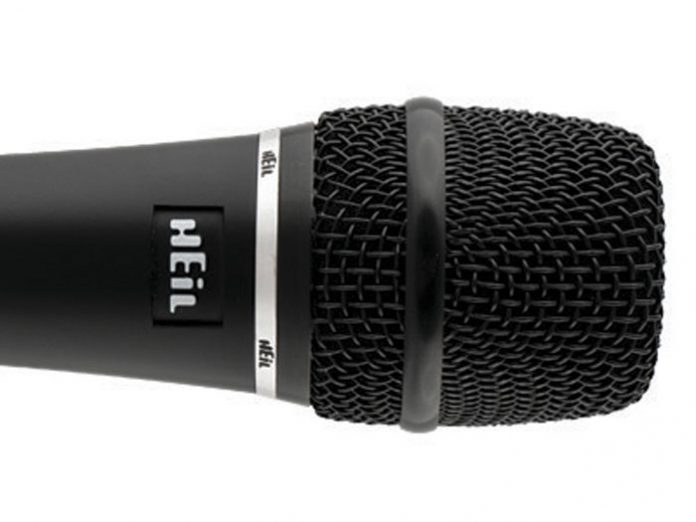 Heil Sound has introduced its new PR 37 professional microphone.
Designed with the vocalist in mind, the PR 37 produces natural, articulate sound over a wide frequency range. Its excellent upper mid-range response has been designed to cut through a mix whether live or in the studio. It features a 1.5 diameter dynamic element that is mounted in a rugged housing to reduce handling noise. The PR 37 has a frequency response from 50 to 18,000 Hz and output level of -51 dB at 1000 Hz.
The PR 37 joins an already impressive lineup of vocal microphones from Heil Sound, including the PR 22 and PR 35. The company worked with several FOH mix engineers, both with the initial design and subsequent field testing of the new microphone. John Hopkins, FOH for the bands' Sleep, Uncle Acid and the Deadbeats, stated: "The PR 37 immediately moved to the top of the list for my go-to vocal mic. It's a super transparent mic and the rejection of stage noise is incredible."
Adam Pike, working with the PR 37 and Red Fang had a similar response: "The Heil PR 37 is a beast! Very rich and smooth low-mids along with the pristine high-mids that Heil is known for. The extremely sturdy casing is also a great added bonus."
The PR 37 represents the next evolution of the Heil Sound brand and will begin shipping in July.
Established in 1966, Heil Sound Communications has developed many professional audio innovations over the years and is currently a world leader in the design and manufacture of large diaphragm dynamic, professional-grade microphones for live sound, broadcast, recording, and amateur radio markets. Heil Sound maintains corporate headquarters and manufacturing facilities in Fairview Heights, Illinois.