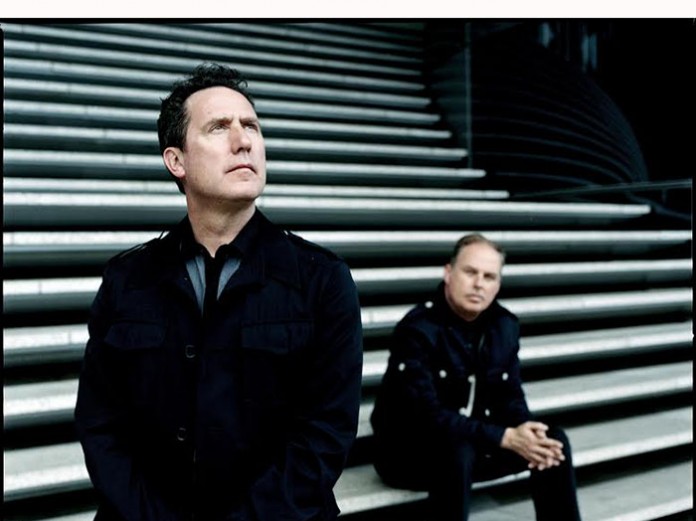 Hawthorn has been awarded the contract to supply lighting and crew for upcoming performances by influential 80s British new wave group, OMD (Orchestral Manoeuvres in the Dark).
The band, which has sold over 40 million records worldwide, is returning to the stage to perform classic 1980's albums Dazzle Ships and Architecture & Morality in full, with performances kicking off at a sell-out gig on 9 May 2016 at London's Royal Albert Hall. Due to the popularity of the London gig, further shows have been announced in Germany, with the band now also playing in Berlin, Frankfurt and Hamburg.
The Concert Touring division in Hawthorn is drawing upon its extensive range of hire equipment, supplying lighting to specification, including Clay Paky Wash, Clay Paky Sharpy, Robe BMFL Spot and Martin Atomic 3000 Strobe fixtures. Hawthorn is also supplying 2 members of crew for the 4 dates.  
Mick Freer, Head of Concert Touring at Hawthorn, said: "OMD are a fantastic band, so to have the opportunity to work with them once again is an enormous honour. It's always great to get our kit on the road and showcase the level of quality that we offer here at Hawthorn."
Hawthorn has continued to bolster its position in the concert touring sector, having supplied equipment for a series of prestigious artists, including New Order. Hawthorn is also currently providing a touring lighting rig, crew and a GLUX semi-transparent 10mm pitch LED wall for the latest leg of Steven Wilson's Hand. Cannot. Erase. 2016 European Tour, which kicked off in Poland on 17 April 2016.
Mick Freer added: "It's great to continue building on our success within the concert touring division. We have the experience, expertise and crucially, the very latest in lighting, video, sound and staging technologies to provide a wide range of support for live performances. Production Managers and Lighting Designers in particular, have recognised our ability to support them, enabling them to effectively deliver their creative visions. Consequently, this has resulted in a large expansion of our client base."