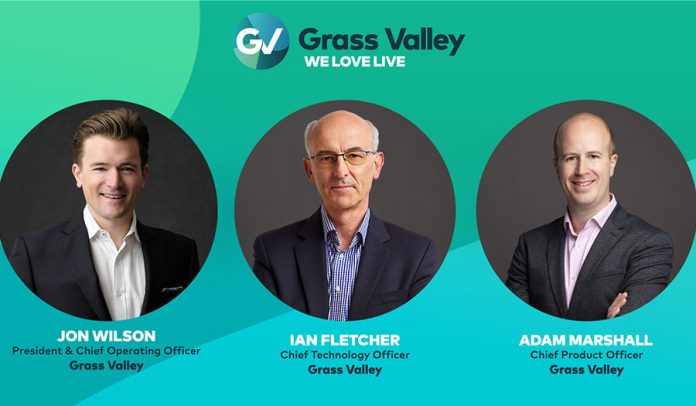 Grass Valley has completed the three-year business transformation and has transitioned to growth mode. 
Together with investment in the cloud-native AMPP ecosystem and connected GV Alliance solutions, the Grass Valley Media Universe (GVMU) has created an open and integrated ecosystem in the market. 
"I'm very proud of the incredible transformation that the Grass Valley family has navigated," said Grass Valley's Chairman and CEO, Louis Hernandez Jr. "We set out a bold ambition to reimagine the future workflow for media and to accomplish this we'd have to work closely with our clients, who themselves are transforming to win in the next phase. We've simplified our organisational structure, with leadership changes and key new hires, optimised our global facilities, and focused our product portfolio to align with the changing media landscape. With the supply chain issues subsiding, we are seeing a considerable reduction in our backlog. I'm excited for our team and our industry that we are in a position to surge when our clients need us most."
Together with key hardware integrations, the company has developed close to 100 native applications and certified nearly 80 Alliance partners within AMPP's open and integrated ecosystem. The platform provides clients with an open multi-vendor platform for live, production, and playout workflows as cloud-native solutions.
Additionally, Grass Valley has enhanced the AMPP deployment models to encompass on-premises, cloud-hosted, or hybrid configurations. Among the most recent, fully deployed clients using Grass Valley's approach to the future of media include CBS Sports Golazo Network, Sky, Telstra Broadcast Services and Canal+.
The Company has more than doubled its earnings in the last year alone. Notably, AMPP has exhibited over 200% year-over-year growth since 2020. "With AMPP, we've ushered in a new era of cloud-native, open, and integrated solutions for media production, giving our clients the freedom to craft their workflows as they envision, whether it's on-premises, in the cloud, or a seamless blend of both," commented Grass Valley CPO, Adam Marshall. "Combine this with Grass Valley's industry-leading innovations in cameras, routing, processing, and switchers, it underscores our steadfast commitment to propelling advancements in media technology."
Grass Valley has appointed three key executives to its leadership team, closing the final phase of its three-year transformation plan:
Jon Wilson has been named Chief Operating Officer (COO), effective October 1st, 2023. Wilson former President and COO at Telestream previously served as CFO for just under three years. With immediate effect, Ian Fletcher has been appointed Chief Technology Officer (CTO) following his tenure as Senior Vice President VP of Enterprise Product Strategy. Adam Marshall is appointed as Chief Product Officer (CPO) effective immediately, following his previous role as VP of Marketing for Grass Valley.
Grass Valley is on track to meet its goal, set in 2021, of hiring over 400 new, highly talented employees by the end of 2023. These positions are distributed across key global centres of excellence in Krakow, Poland; Kuala Lumpur, Malaysia; and Montreal, Canada.
Grass Valley launched an industry leadership council named GV x. The leadership council is comprised of over 35 of leaders in the media technology industry, providing valuable insights into the most important issues faced by our industry, market trends, and technology needs that GV and its ecosystem partners should address.
Grass Valley will be showcasing its solutions at IBC, Amsterdam, from September 15th through 18th, 2023.