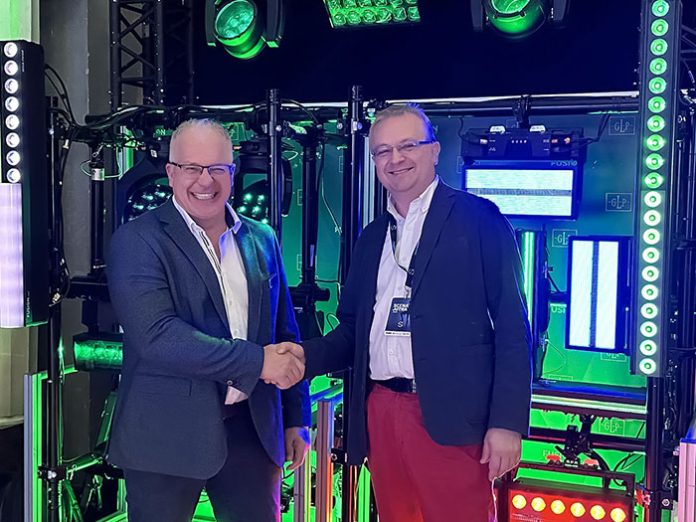 Warsaw-based company AV Light has become an exclusive sales partner for GLP in Poland. 
The cooperation aims to increase GLP products' availability and gives Polish customers sustainable access to technologies and products previously unavailable locally. In addition to the GLP portfolio, AV Light also sells LED displays and audiovisual technologies for production companies, dry hire and fixed installations.
Within the sales division of the group, a team from AV Light will work closely with Polish customers. The founders are convinced that setting up a pure sales company is the ideal way to optimise the group's portfolio.
"We have decided to focus on the GLP brand in lighting as it is one of the most well-known lighting brands in the entertainment industry. So far, GLP's fantastic solutions have hardly been available in the Polish market, so we see great potential. We are proud of this partnership and will work with great commitment to convince our customers of the advantages of these innovative products. In any case, in the first few months the early signs are very promising," commented Rafał Mrzygłocki, CEO of AV Light.
Stefan Wagner, GLP Sales Director EMEA, explained: "GLP has been extremely successful in the Central European and US markets for years. We definitely still have growth potential in other markets and want to systematically expand in the coming years. The sales partnership with an established industry player like AV Light, who know the Polish market in all its facets, is a first strategic step on this path. More will follow in the coming months. We are very much looking forward to further cooperation with AV Light. In the last few months we have already attended a number of trade fairs together which convinced us that the AV Light team fits perfectly with our philosophy of 'Flexibility. Family. Future'."
AV Light and GLP made their first joint appearance at the Polish Scena Jutra conference from March 29 to 30. AV Light was also represented with a team on the GLP stand at  Prolight+Sound in Frankfurt.