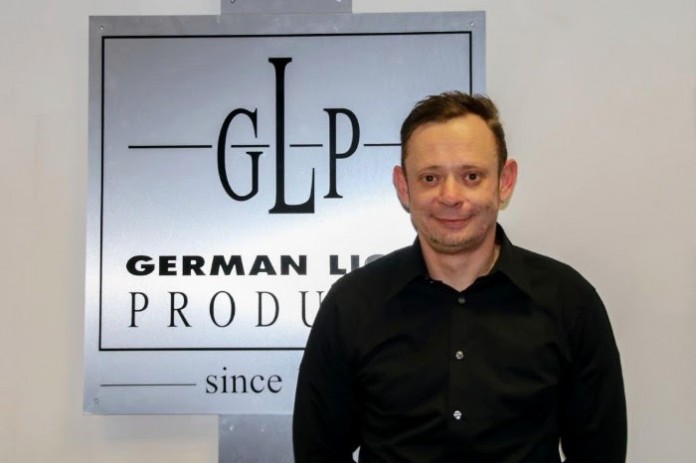 GLP has taken a major step to boost its domestic sales force in the face of increasing product demand, by recruiting one of its former senior employees.
Dejan Hajdukovic, who had been part of the sales team between 2008-2012, returns as Sales Manager, and will be based at company HQ in Karlsbad, Germany. Dejan brings a wide network of contacts, particularly in the lighting design and rental company sectors. Now he will team up with Key Account Manager Oliver Schwendke to undertake responsibility for field sales, largely in the southern part of the country.
Having started his professional career in the hotel and catering industry, he said that lighting had always been a hobby "and in 2008 GLP offered me the opportunity to turn this into a profession."
Now he believes the time is right for him to return. "I needed to further my personal development and GLP was the logical choice," he stated. "The working atmosphere is extremely positive and the current product range and upcoming product made the decision to come back to GLP an easy one.
"The X4 series is unique with its baseless design. Lighting designers and directors are increasingly turning to these fixtures which are now frequently specified for TV shows in Germany, while smaller production companies are also investing heavily in these 'value-for-money' products. The X4 Bars are also proving an extremely powerful tool, and looking at GLP's plans over the next few years I´m really excited by the challenge ahead," he concluded.
GLP managing director, Udo Künzler stated: "We are delighted to welcome back Dejan, who has a proven track record. As our portfolio increases along with our market penetration, it is vital that we have professional like him who can service the requirements of our growing customer base."