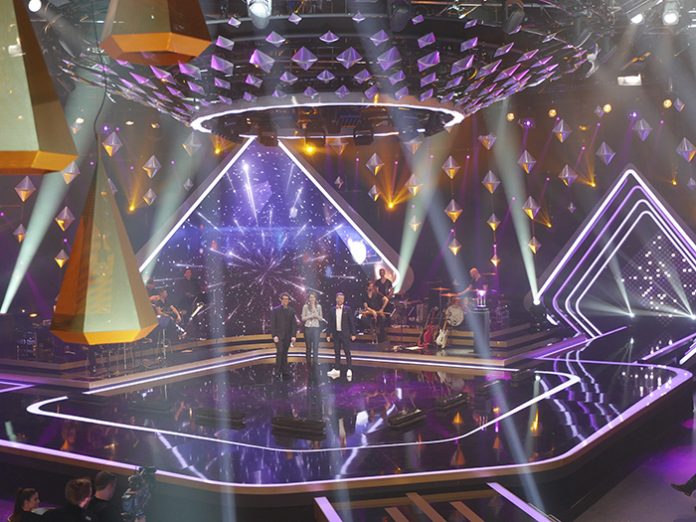 A new five-part music show, It Takes Two, was broadcast by RTL on 15th January 2017 to German audiences as nine celebrities compete in a major singing competition.
David Kreileman and Tim Franken designed the lighting for the new series, in addition to their lighting design work on The Supertalent, another RTL production, where they recently used the new GT-1 from GLP.
The It Takes Two studio is characterized by diamond-shaped design elements, with a total of 60 impression X4 atoms installed.
Franken commented: "By combining a small lamp and the remote PSU, we were able to put the lamp in places that would only have been possible alongside other spotlights."
"The fast zoom and powerful colours of the X4 atom enabled us to create a beam look, which up to that point we had seen only as a rendering," he continued.
The X4 atom includes an easy-to-use locking system and a large number of accessories, which offer a variety of options in creating lighting design.