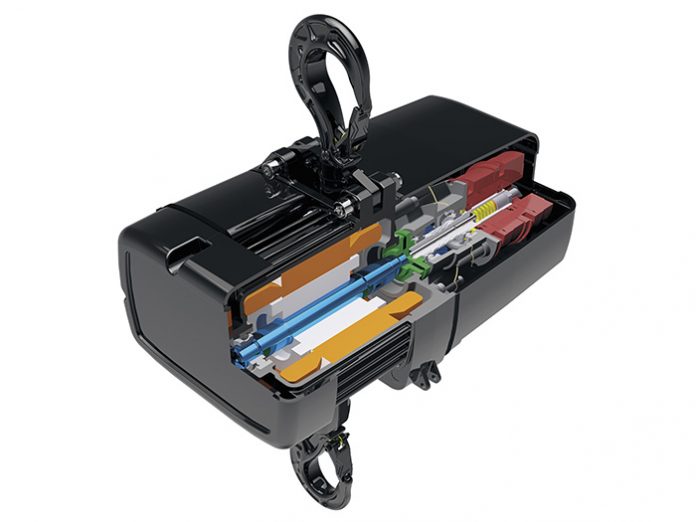 Swiss electric chain hoist manufacturer GIS AG is replacing its LCH series with the LP series, offering entertainment rigging professionals a lifting solution tailored to their sector. The LP series includes the much anticipated, newly developed and innovative LP500 with up to 60% greater lifting capacity, IP65 as standard and quiet running at a maximum 65dB – a key feature for the theatre and live events marketplace.
The specific requirements of the entertainment industry, such as increased capacity in one fall operation, low dead weight, low noise emission and suitability for outdoor use, have been given priority throughout the design and manufacture of the LP500 concept.
Available with BGV D8, BGV D8+ or BGV C1 motor, three and single-phase designs are available. As per BGV C1 design criteria, LP500 has interfaces for path and load measurement.
"With its compact and robust design, the LP series is suitable for dusty environments, as well as for outdoor use. During operation, as a climbing hoist, rainwater can enter the chain wheel area," added Erich Widmer, GIS AG Sales and Marketing Manager. "The liquid drain, which is included in the housing, allows the water to run off the opposite side of the chain hoist without any occurrence of corrosion damage."