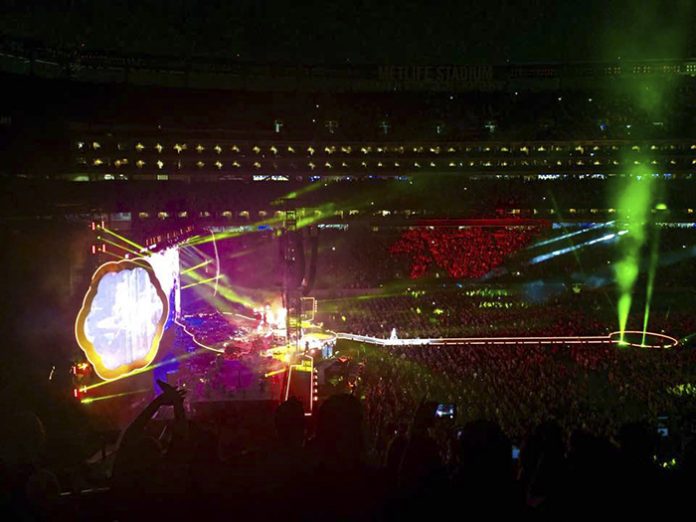 Coldplay's latest world tour has seen the band accompanied by the new FloppyFlex flexible LED neon light from Firefly Lighting.
Currently on a seven-city US stadium run, the tour began early this year in South America, then went to Europe, and will continue to Australia and New Zealand.
"We outline the active stage surface to highlight its shape and show the stage edge," said the tour's Lighting and Production Designer Paul Normandale of Lite Alternative. "This provides an artistic effect for the audience as well as a safety edge light for the artist. We're using the large dome version, which fits easily and quickly into a channel routed in the stage decks. The system is circuited into various sections of the stage – main, walkway, wings, etc. – and also outlines the flower-shaped video screens."
Driving the FloppyFlex are up to 30 ProPlex RGB Drives, TMB's new DMX units with 24V RGB outputs. The PortableMount units are designed for both desktop, or truss-mounting with yoke, and are mounted at various locations around the Coldplay set.
Brilliant Stages provided the set for the Coldplay tour, including the FloppyFlex. Control for the FloppyFlex, as well as the tour lighting, is provided by Lite Alternative.