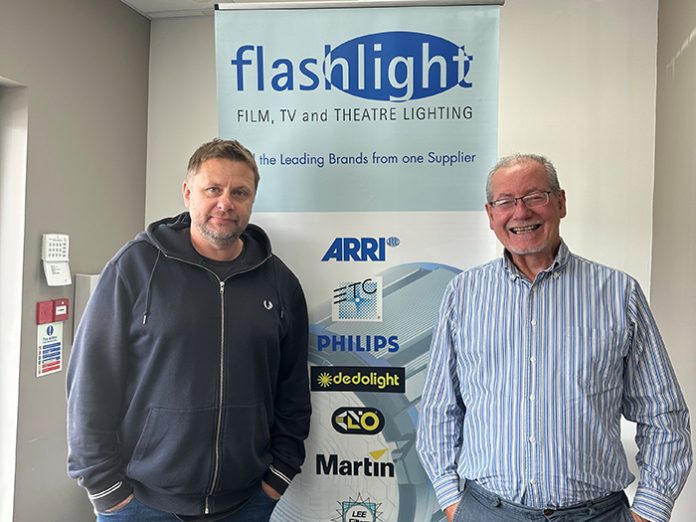 Flashlight has promoted Ged Murphy to the board of directors as Operations Director.
Murphy joined the company 17 years ago as a technical sales advisor and the company has watched him continue to flourish and evolve to the current day.
"I am privileged and proud to have been appointed to the Board of Directors as Director of Operations at Flashlight. I will continue to serve the company, streamlining procedures and continuing to refine processes in order to maximise our impact within the industry", commented Murphy.
"We are excited to welcome Ged to the board at Flashlight. His commitment to the company has been unwavering over the past 17 years and we look forward to continuing to watch Ged develop within his new role. We are confident customers and suppliers alike will share our enthusiasm for this appointment", commented David Manister.
The company has also appointed Andrew Woodfin as Business Development Manager.
In his new role, Woodfin will help develop further Flashlights sales in the UK Film, TV, Event and theatre markets providing advice and solutions to customers around the UK.
Prior to joining Flashlight, Woodfin was Lighting Technical Sales Manager EMEA at Videndum production solutions for the Litepanels LED lighting brand. In this role, Woodfin was responsible for the technical sales development of all Litepanles lighting products to the broadcast and film market across EMEA. Woodfin has over 20 years of experience in working in sales and 13 years in the broadcast industry working for brands such as Canon.
Woodfin said: "I'm absolutely delighted to join Flashlight and be part of this great team and business who I've worked with in my previous role for 6 years. I look forward to growing the business and offering customers great products and service from our industry partners".
"We are delighted to have Andrew join Flashlight's growing business," comments David Manister. "Andrew brings an incredible wealth of experience into the role and we believe his approach and enthusiasm will be welcomed by customers and suppliers".