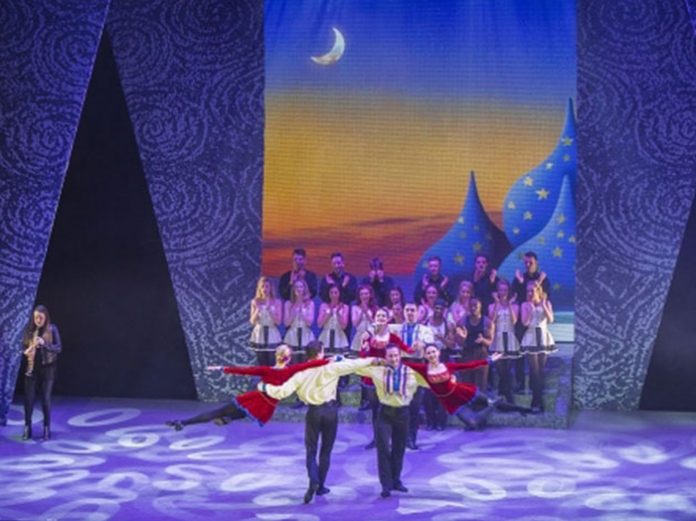 Production Services Ireland (PSI) – a lighting, rigging and visual production company based in Dublin and Belfast, has made a substantial investment in the new EXE-Rise 1000kg 8:1 double-braked electric chain hoists – the first off the production line in Italy, delivered to PSI by Area Four Industries through Adam Beaumont – among a total investment in over 50 new motors.
These new hoists went straight out for use on the UK and European tour of Riverdance. The history of Riverdance goes back to 1994, when it was an intermission act for the Eurovision Song Contest. It was an immediate hit and quickly gained worldwide recognition. Since that time, it has continuously played to sold out venues and is one of the most successful dance shows in the world.
PSI is now on a fourth tour with Riverdance, supplying all lighting and rigging equipment for the show, and is set to deliver even higher levels of safety thanks to its new fleet of EXE-Rise motors. This newest version of the already successful EXE-Rise electric chain hoist family is designed with a safety factor of 8:1 with a working load limit of 1,000kg, whilst retaining all the key features of the existing product range, without any increase in the size of the hoist body.
It includes double brakes, four-position limit switches and helical gearing as standard and is seen to be a real future proof option and potential market leader in entertainment rigging. With the addition of the new EXE-Rise 8:1 double-braked chain hoists to its arsenal of high-quality production equipment, PSI will continue to deliver the professional service and extreme focus on safety that Riverdance has come to rely on.