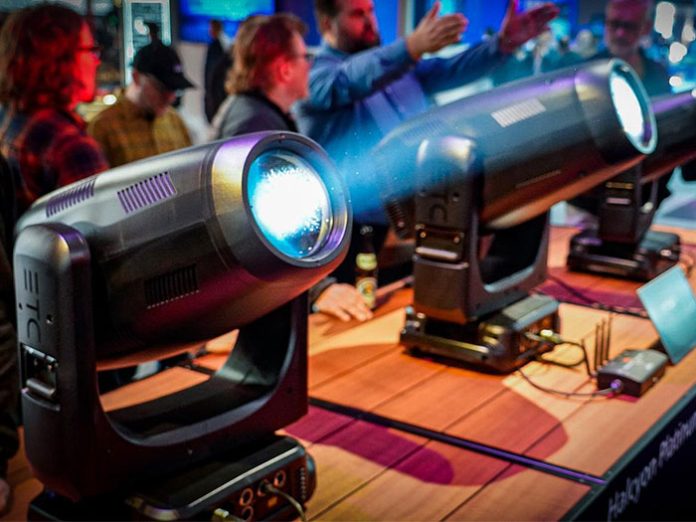 ETC returns to the PLASA Show in September 2023 with new seminars, products and a unique games arcade area featuring the latest in lighting technology for visitors to explore.
This year, visitors to ETC's stand B29 will get a chance to experience technology in a whole new light. The Arcade will feature some of ETC's newest lighting solutions as a part of a series of interactive games for attendees to enjoy. Visitors are invited to the booth to put their skills to the test in three different games.
During the three-day show, ETC product specialists will also present a series of seminars in Seminar Theatre 1 – Lighting + Production Theatre. On Sunday 3rd September from 13:00 – 13:45 BST, ETC's Senior Product Manager Sarah Clausen will present 'Hog 4 OS v4.0 – Hog's Next Chapter'. This session will give an inside look into the upcoming Hog 4 OS v4.0 release which includes a brand new colour system.
On Monday 4th September, ETC's Events and Training Specialist Graham Parker will demonstrate how valuable it is to set up a 3D programming environment based on any stage in 'Workflows, Tools and Tips – A Programmer's Guide' at 13:30 – 14:15 BST.
A Taste of Johnnie Walker' will be hosted by ETC Training Program Coordinator Declan Randall on Tuesday 5th September from 13:30 – 14:15 BST. In this session, visitors will find out all about the set-up and technology that was used to install an immersive storytelling space over eight floors of the flagship Edinburgh store.
A range of ETC's latest product releases will also be showcased on stand B29. Visitors can get a close look at ETC's newest line of automated fixtures – High-End Systems Halcyon with sizes suitable for any application. The latest in entertainment lighting and control will also be displayed on the stand for visitors to see including ColorSource V and Source 4WRD Color II luminaires, Eos Apex control and much more.
The PLASA Show will take place from the 3 – 5 September 2023 at the Olympia London.