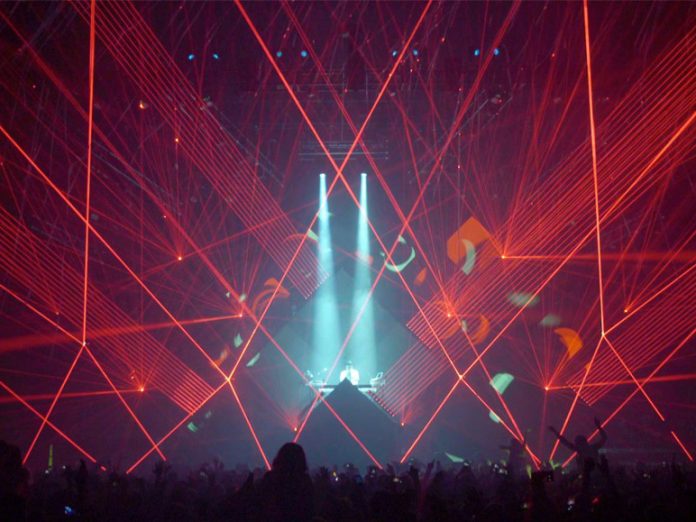 ER Productions has maintained its winning streak, receiving four coveted International Laser Display Association Awards (ILDA) at this year's event in Baltimore.
Shining a light on the best and most innovative use of lasers across the entertainment industry, ER Productions took first and second place in the Best Live Stage Show category for Faithless and Kygo tours. The British laser specialist's work on the hugely popular television format, X-Factor, was also recognised achieving second place in the Best Live TV Show category for the season finale at Wembley Arena in London.
In the Innovative Application category, ER Productions won 1st place for On Your Wavelength, a unique sonic laser installation conceived by artist Marcus Lyall and interactive composer Rob Thomas. An original commission for the Merge Festival 2015, audience participants were fitted with an EEG head-set that monitored the electrical activity of brain wavelengths. The data was interpreted by computer software in real-time, and used to control a high-powered laser and sound composition; allowing thought patterns to directly modulate the physical light.
Following the event Ryan Hagan commented, "Marc and I are very proud of our talented team for always going the extra mile and helping us deliver exceptional work for our clients that's worthy of winning awards. I can't tell you what an honour it is to have won first and second place in the Best Live Stage Show Category for two years running!  Being recognised by the international laser community for our work means such a lot to us both."