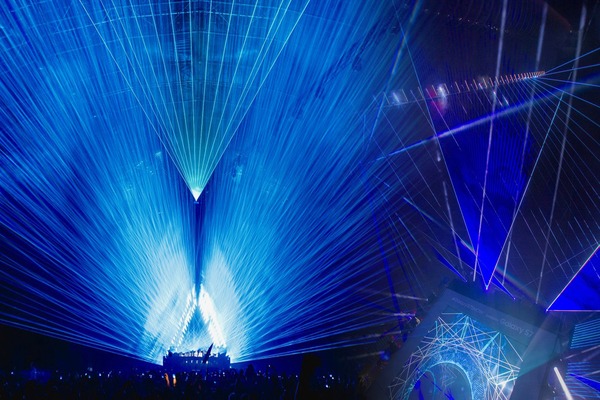 To celebrate its 10th anniversary, laser show and system design specialist ER Productions will attempt to set as Guinness World Record title for the largest laser show at Live Design International (LDI) in Las Vegas at 7:30pm on Saturday 18th November on the LDI: Live Outside stage.
ER Productions plan to use over 300 lasers as part of a 30-minute laser showcase, which will culminate in a 7-minute finale to achieve the Guinness World Record largest laser show accolade.
The attempt will feature a live performance from British DJ, Damian Gee, who will soundtrack the event at LDI, North America's largest trade show for the live entertainment technology and design industry.
Ryan Hagan, co-founder of ER Productions said: "We opened our first US office in Las Vegas three years ago, seven years after we started the company and the city has been very kind to us.  For our tenth birthday, we wanted to create a truly memorable laser show that people will be talking about in years to come."
Marc Webber, co-founder of ER Productions commented: "Live Design International 2017 provides the perfect framework for this unique event, and having our US headquarters close-at-hand means that we can hit the ground running when it comes to this extensive installation of laser power."
David Johnson, managing director of LDI added: "We are very excited to be part of this historic event. It is not often that you can host an official Guinness World Records title attempt, with an award-winning laser production company."