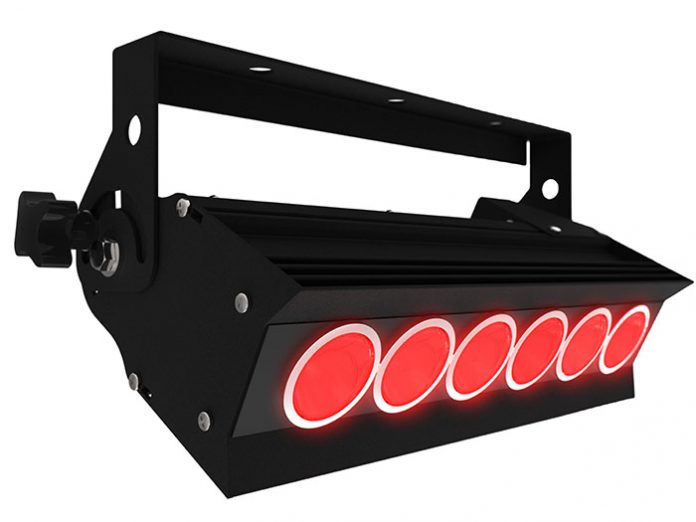 Enttech has announced the launch of its latest RGBW LED fixture, the Aleph2 ET DX 4 (DX4).
"I'm incredibly proud of the attractive look of this fixture; the round lenses are reminiscent of the old MR16 strip lights we used for foot lights or toning drops," said Enttec Americas General Manager Jeremy Kumin. "Unlike those traditional strip lights, the DX4 is low in power consumption and heat generation, making it a breeze to maintain, especially when it comes to the now obsolete chores of lamp and color changing."
The DX4 allows for a total of 64 custom colours to be created and saved via the preset menu, coming with 25 colour defaults, including several whites, RGB Yellow, RGB Purple and RGB Cyan.
Described by Kumin as 'ideal for concerts, industrials and trade shows', the DX4 can use up to eight DMX 512 channels, is RDM configurable and features five separate user friendly personality menus.
From a hardware standpoint, the DX4 arrives with a built in power supply and an isolated DMX in/out package. The unit also includes a hanger, so the Aleph 2 ET DX4 is ready to perform on any stage out of the box.
The DX4 comes in three sizes: 300mm, 600mm and 1200mm. It utilizes CREE XM-L Color LEDs and features convection cooling.