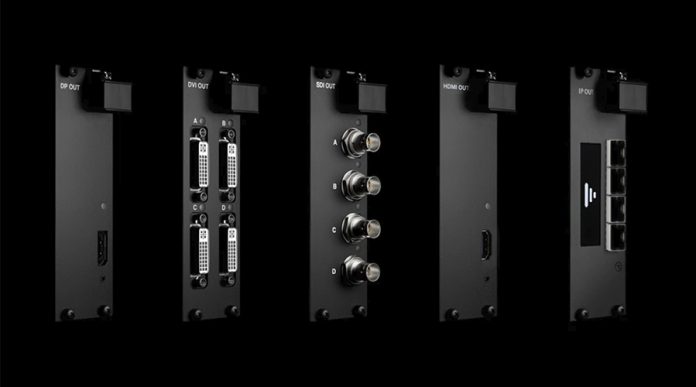 disguise has introduced the IP-VFC card enabling IP video output from your disguise hardware with minimal latency.
IP-VFC is the next generation of our patented Video Format Conversion (VFC) cards, supporting the growth of IP video in media & entertainment. It enables a single ST 2110 video signal at up to 4K 60p, allowing you to swap inputs on your disguise media servers without having to do any external conversion, all while keeping video latency to a minimum.
With IP-VFC you can deliver images with more colour information across broadcast, virtual production, location-based experiences and live events and benefit from COTS technology and the scalability that it brings.