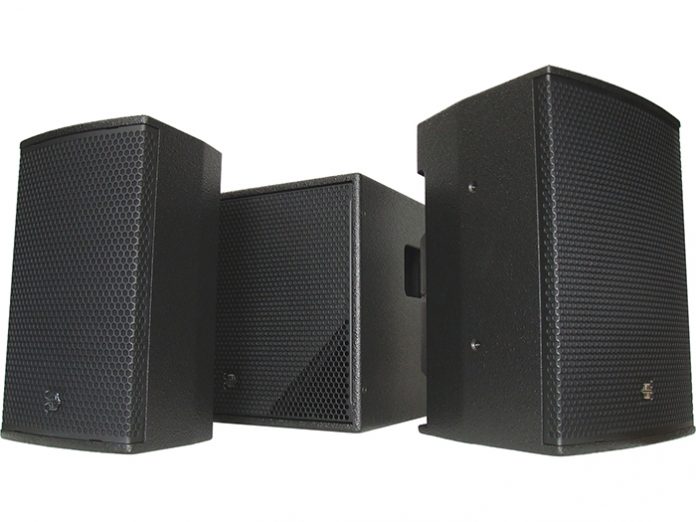 EM Acoustics launched their brand new ESP Series of compact, self-powered, multipurpose loudspeakers at ISE 2017. The range currently comprises three models: the ESP-8 and ESP-12 loudspeakers, and the ESP-15S compact reflex subwoofer.
The ESP-8 is an 8in, two-way coaxial. The coaxial drive unit arrangement provides a uniform 100° conical dispersion pattern with off-axis response.
The ESP-12 is the bigger, sporting the same coaxial design in a compact, lightweight, multi-angle enclosure. Both enclosures benefit from onboard class D amplification technology and DSP processing, with a universal voltage design. Four built-in presets are available for different applications: stand-alone use; flat response; use with a subwoofer; and stage monitoring.
The ESP-15S compact reflex subwoofer extends the low frequency performance of the ESP Series down to 45Hz. Integral handles, a polemount fixing and optional castors make the ESP-15 easy to deploy in a wide range of applications, whilst four presets, each with a different low pass filter frequency, enable the user to modify the characteristics of the subwoofer.