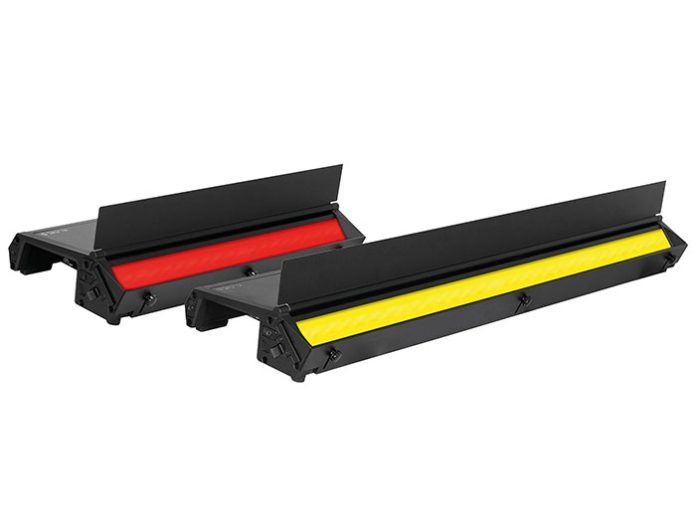 Elation introduced its new KL CYC, an LED cyc light and footlight fixture crafted for the lighting designer.
The KL CYC introduces the EdgeLight safety feature, allowing users to designate a safety light in red or blue whenever desired. The new feature, which operates even if DMX signal is lost, guides performers, alerting them to the edge of the stage and adding an extra layer of safety.
Built of a robust yet lightweight construction, the KL CYC comes in one-metre and half-metre models for integration into any lighting design. The KL CYC is all about colour quality and features Elation's superior RGBMA colour system, which expands chromatic options into deep saturates and whites to bathe the stage in uniform colour or dynamic colour changes.
Designers have control over the lighting environment with calibrated colour temperature control and CMY and RGB emulation modes. Achieve colour reproduction and shifts away from pure white with the green/magenta shift adjustment and a virtual gel library.
Each KL CYC unit features individual segment control for more design possibilities, top and bottom barn doors provide precise control over light output. A replaceable frost filter is included to soften and diffuse the beam even further when needed.
Magnetic alignment allows connectivity of multiple units for precise linear runs while adjustable front feet allow for angle adjustments when floor mounted. A simple mounting bracket attachment and elegant power and data wire management make the KL CYC a breeze to integrate into new designs or upgrade traditional CYC fixtures or foot lights to a modern LED fixture.