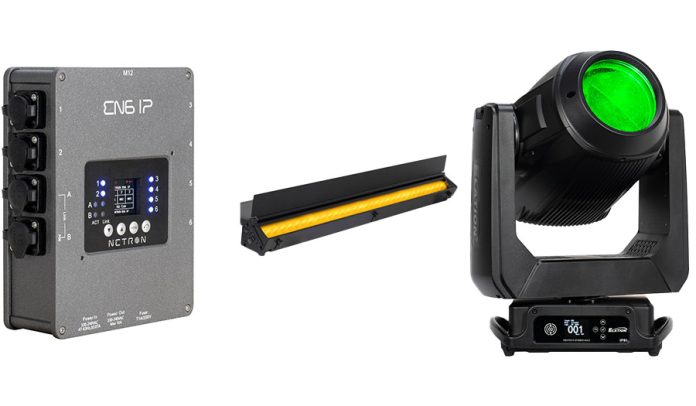 Elation and Obsidian are set to present a line-up of new lighting tools at LDI Stand 1342. 
This includes the Proteus Hybrid MAX, an IP66-rated compact hybrid Beam/Spot/Wash fixture. With technology like Fast Advanced Features (FAF), Tri-Tier Animation and SpinSync tracking, it is an evolution in lighting. Faster, brighter, and tougher than its groundbreaking predecessor, it boasts 22,000 lumens of brilliance, is capable of true linear zoom adjustments in any configuration, and houses a massive toolbox of visual FX.
Also showcased is Fuze Teatro, designed for silent automation the fixture is fanless and houses a 480W RGBMA LED array with CRI of 91 and output of over 15000 lumens. Two rotating gobo wheels, animation wheel, dual frost, prism and iris round out its feature set.
The KL CYC is a led lighting solution for wall-washing applications. Housing an RGBMA colour system, it utilises a crafted asymmetrical reflector design to achieve perfect blends while covering heights.
Concluding the showcased lineup is NETRON from Obsidian Control Systems, the world's first IP65 product range for entertainment data distribution. Utilising a custom-designed sealed chassis, IP ports and touch controls, IP65 solutions are provided as a 6-port RDM Splitter (RDM6 IP), 6-port EtherDMX Node (EN6 IP) and an 8-port managed POE switch (NS8 IP). Obsidian is also launching a comprehensive line of NETRON products in smart form factors optimized for system integrators and fixed installations. Two new compact devices with interchangeable connection plates. Available as RDM6D (6-port RDM Splitter) and EN6D (6-port EtherDMX Node), these rugged chassis can be DIN-Rail or wall mounted and provide Terminal, IDC (Insulation Displacement Connector) and RJ45 DMX options all included. Data ports can be repositioned to the top, bottom or front of the devices, accommodating various wiring and mounting requirements.