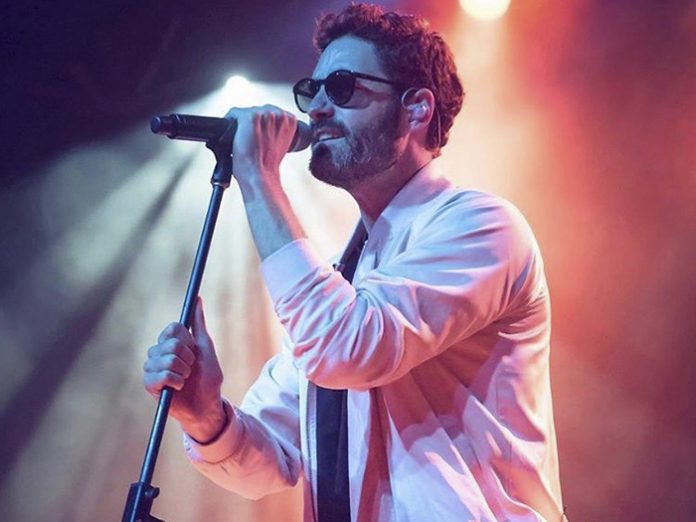 The Bowery Ballroom in New York's Bowery section of Manhattan is often cited as the best music club in the city. The live music venue houses an Elation LED lighting rig and attracts a wide variety of musical talent from well-known acts like Coldplay and The White Stripes, to up and coming talent.
On 3rd November 2016, American pop duo Capital Cities played a pair of shows at the venue as part of their tour. Production Designer Noah Sharp, who also runs lighting for the band, had 8 Satura Spot CMY Pro LED moving head spot luminaires, 8 Platinum Wash ZFX Pro LED moving head wash lights, and 6 ACL 360 Bar LED battens at his disposal for the shows, supplied for the Bowery Ballroom install by Christie Lites.
"I was very excited when I saw that the lighting rig was all colour mixing fixtures," said Sharp, who collaborates with the band to design production packages, including video content tailored to each of their shows. "I spent some extra time during programming to make some really cool colour effects with the Elation fixtures. I also made some awesome effects for the pixels on the ACL Bars."
The ACL 360 Bar is Elation's high-output colour-changing LED batten with 360-degree continuous rotation that allows for dynamic moving effects not possible with conventional LED fixtures. The Satura Spot CMY Pro houses CMY colour and dual gobo wheels for plenty of colour and graphics possibilities.
All of the fixtures were flown in the air with four each of the Platinum Wash ZFX and Satura Spot fixtures upstage and a further four of each fixture downstage. "I really like the smooth and rich colour mixing on the Satura Spots," Sharp commented.