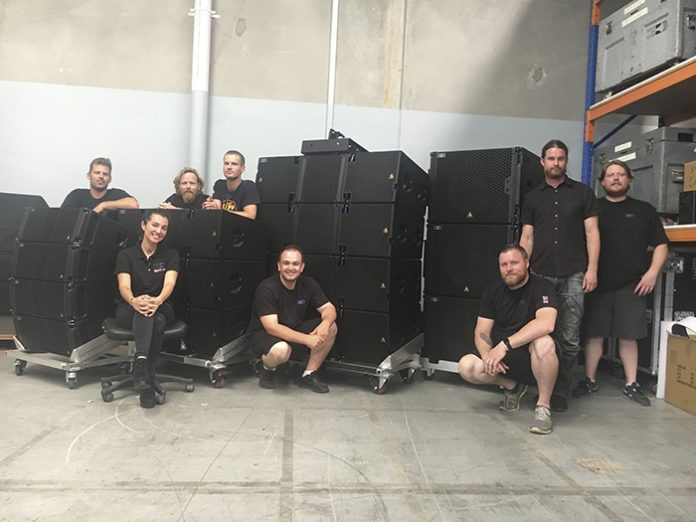 Eighth Day Sound, an early and influential member of Adamson Systems Engineering's global network, has further expanded its inventory with a substantial investment in Adamson E-Series and S-Series products for their Australian base in Sydney.
Headquartered in Highland Heights, Ohio, with offices in Los Angeles, London, and Sydney, Eighth Day provides sound reinforcement for tours and festivals around the world.
Members of Eighth Day's Australian team travelled to the company's Ohio headquarters in December 2016 where they and dozens of their colleagues completed Adamson's brand new Applied Certification Program, which will formally launch in February 2017.
Eighth Day's new complement of Adamson loudspeakers includes over 140 E-Series and S-Series cabinets and subwoofers. "These products are a standard in the European festival circuit and are now exploding in North America. We're proud to have been the first company to bring the complete range to the Australian market," commented General Manager Damo Pryor.
Eighth Day Australia is now putting their new fleet of E-Series and S-Series products to use on major events across the country, including dates on the upcoming RÜFÜS tour and some soon-to-be-announced festivals.