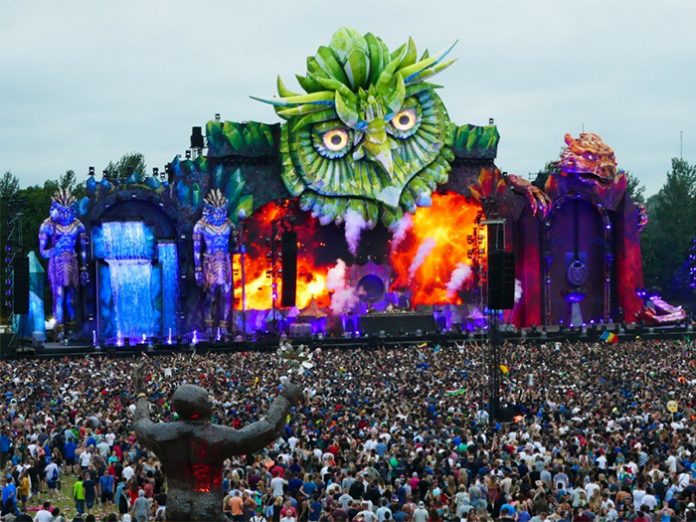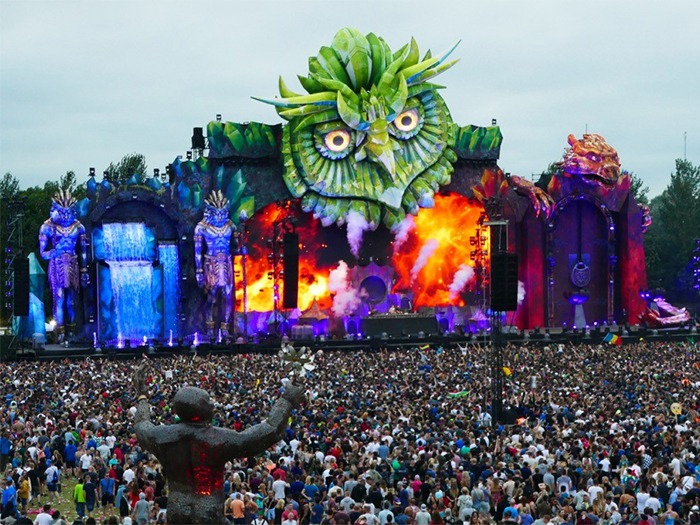 On behalf of Festival Republic, Dick Tee of Enteetainment, was thrilled to be asked to look after the technical production management of the recent Electric Daisy Carnival (EDC) show in Milton Keynes Bowl, working alongside Production Manager Jake Berry, who was representing Festival producers 'Insomniac'.
EDC UK returned to Milton Keynes Bowl for a one-day electronic dance music party that is unlike any other with the very biggest EDM and house DJs in the world performing in front of 50,000 fans. The main stage built by Serious Stages was some 70 metres wide and incorporated a huge Owl, a Dragon and two 'Guardians' as well as a massive 400 sq metres LED screen and a fully functioning waterfall.
"It was a great challenge to be able to combine such a huge stage based construction with so much creativity and artistic design," said Tee. "Unlike conventional stages which offer complete weather protection to the performance area, the only 'on stage roof' comprised of a small perspex canopy covering the actual DJ performer and their equipment with the rest of the construction acting as a supportive 'skeletal' frame for the set and amp; scenic panels and cloths, inflatables, lighting, audio, LED screens, laser and pryo effects."  In addition, there were a further three stages located in Big Top's along with carnival rides, performers and art installations.
Throughout its 20-year history, Insomniac has produced more than 250 festivals, concerts and club nights throughout the world. The company's premier annual event, Electric Daisy Carnival Las Vegas, is the largest multi-day music festival in North America, attracting 400,000 fans over three days. The Milton Keynes event marks the ongoing collaboration between Insomniac and Festival Republic, whose portfolio of major events includes Electric Picnic, Latitude, Reading and Leeds Festivals.