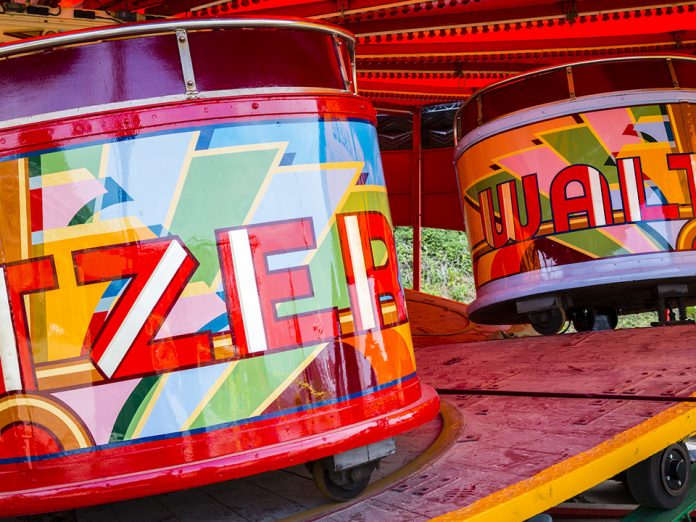 Dreamland is considered to be the oldest-surviving amusement park in Great Britain: the site of Dreamland (as it was renamed in 1920) dates back to the British railway boom and the early 1870s when, in its original form, the 'Hall by the Sea' was operated by the circus tycoon, 'Lord' George Sanger.
Set to reopen on 26th May 2017, Dreamland has had a creative makeover following recent investment. The park will have more meticulously renovated vintage rides, art installations, contemporary street food, unusual bars, a roller disco and diner, retro arcades, pop up entertainment and much more. The site also now features a 15,000-capacity music venue set to host events such as the new Demon Dayz festival.
Once the decision had been made to invest in the site, VDC Trading were called in to provide the audio and video cabling for the project. Due to the scheduled open date – in time for the May bank holiday weekend – this extensive project had to be completed to a very tight deadline. VDC supplied a selection of audio multicores; 8 channel up to 48 channel on VDM multipins, 4 way video for MADI & Neutrik Speakons on 2 core 1.5mm for their speakers.
Nathan Hale, senior event and production manager at Dreamland Margate, said: "I had previously worked with VDC Trading on both touring and recording projects. They're a great team – extremely knowledgeable and professional. Once again they fulfilled their brief here at Dreamland and we were very happy with their work."
Stuart Mumford, relationship development manager at VDC Trading, said: "It was great to be involved in a project as extensive and varied as Dreamland. The new-look park looks set to be a great success and we're happy VDC can be a part of it."