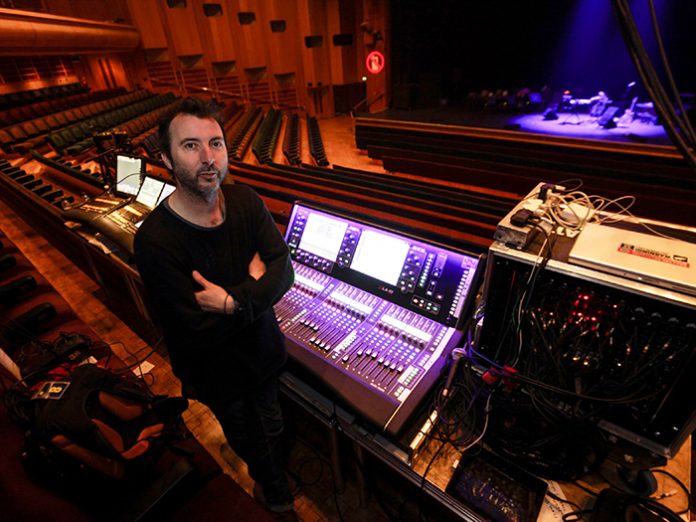 Radiohead's Jonny Greenwood and Israeli composer Shye Ben Tzur recently staged the first full UK performance of their new project, Junun, at the London Barbican with FOH engineer, Gavin McComb selecting Allen & Heath's dLive system to manage the diverse audio requirements.
Heralded as "a powerful coming together of Eastern and Western musical traditions," Junun comprises compositions performed by Ben Tzur and the nine-piece Rajasthan Express band, with Greenwood adding electronic elements.
"Having used iLive for many years, this was my first opportunity to use Allen & Heath's new dLive system," explained McComb. "The Junun act is a big sound with Indian drums, brass, guitars, harmonium, percussion and lots of vocals. For this gig there were 11 musicians on stage with a lot of open mics. There was a fantastic range of instrumentation to manage but these guys can seriously play, they are so tight as an ensemble. I also have complete confidence in the audio capabilities of Allen & Heath. Very little EQ was required for the instruments apart from having to contain the room a little where the overall GEQ couldn't without destroying large chunks of the sound."
The sold out gig reunited the musicians for the first time since they recorded the album Junun, last year in India with Radiohead producer, Nigel Godrich.
"I will most certainly be wanting to use the Allen & Heath dLive system on my next tour. It has all the best qualities required of a high end console, and sounds even better!" concluded McComb.