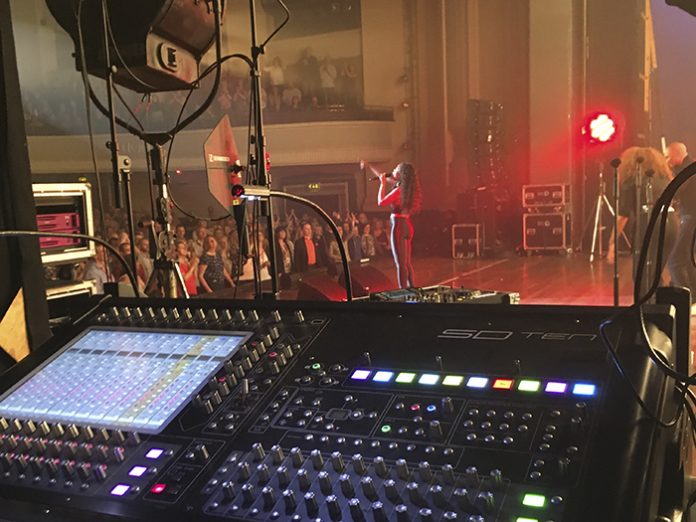 Beverley Knight's latest tour saw DiGiCo's SD10-24 digital mixing consoles feature heavily in FOH and monitor positions.
As the three-time MOBO award winner graced the stages of UK theatres, FOH Engineer Robin Tombs and Monitor Engineer Simon Panos oversaw the DiGiCo consoles, supplied by Capital Sound.
"I first started working with Beverley Knight in 2011," said Panos, who was introduced to the 'BK camp' by Tombs. "We'd worked together for quite some time with a variety of artists and we work well together, so he invited me to mix monitors for Beverley on the tour. This is her first tour since that one, mainly due to her West End commitments."
Tombs had also worked on several projects with Paul Timmins, Capital Sound's General Manager, over the past 10 years.
Panos and Tombs ran two SD10-24's using a single SD Rack on an optical loop, with the monitor console as the analogue gain master, and the FOH console in Gain Tracking mode. In total they used 48 of the 56 SD inputs, with monitors also deploying eight talkback mics as the whole band all used stereo IEMs.