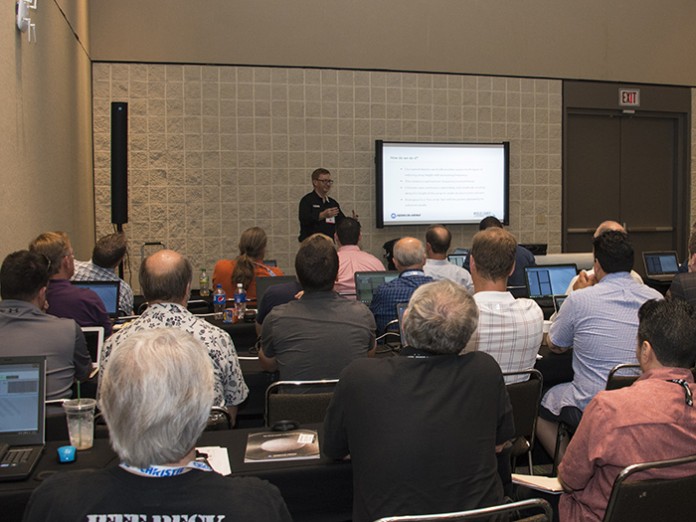 With the introduction of Gen5, the fifth generation of their Iconyx digitally steered array systems, Renkus-Heinz has reaffirmed its position as a world leader in steerable sound.
As more and more audio professionals have turned digital beam steering technology to meet the most challenging spaces, demand for Iconyx training has been growing dramatically. Renkus-Heinz has responded to that demand with a series of training seminars in cities from coast to coast.
Since introducing Iconyx Training in September 2015, Renkus-Heinz has held training seminars in 16 cities across the US, including Las Vegas, Orlando, Ft. Lauderdale, Kansas City, Houston, Dallas, New York, Denver, and Long Beach, California.
The factory certification, which includes InfoComm CTS accreditation, has thus far certified more than 200 AV professionals. Seminars include training in all aspects of beam steering technology, including Iconyx, IC Live, and IC2 systems, as well as RHAON II control software.
Rik Kirby, Renkus-Heinz VP of Sales & Marketing explained: "We began offering factory certification at the request of some of our representatives and customers. As word got around, we started getting calls from more and more users, and every class we've scheduled has been booked to capacity."
As demand for certification training continues to grow at an unprecedented pace, Renkus-Heinz has begun scheduling seminars for 2016, with initial sessions already filling fast. For more information on how you can attend an Iconyx factory certification seminar in your area, contact your Renkus-Heinz representative. perpetuating organisations focussed focused